#ncpol: The Dems' bottom-up assault on North Carolina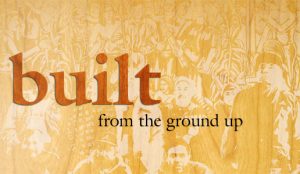 I had an interesting conversation with an Eastern North Carolina Democrat friend this past weekend.  (Believe it or not, I DO have Democrat friends and acquaintances, especially in that neck of the woods.) 
Anyone who follows the NCGOP and the RNC knows that they spend an inordinate amount of energy on the presidential, (U.S>) senatorial and gubernatorial races.  Highly-important council of state and legislative races are often starved for cash and attention.  
In 2008, the Obama campaign had paid operatives in just about every North Carolina county — building relationships and assisting local Democrats in getting elected to city and county and state legislative races.  
My Eastern North Carolina pal tells me that 2008 number has practically DOUBLED this year.  He tells me that, in his rural county alone, there are TWO paid operatives from DC acting as a liaison with the national and state Democrat parties, to grow local Democrat organizations and get more local Democrats elected.  

Why bother? It's Simple.  This bottom-up approach builds a lot of local goodwill when the statewide and national candidates come calling.  It also helps create a farm team of future candidates for congressional, legislative, and gubernatorial races.   On the other side of the coin, there is very little cameraderie and teamwork among the GOP ranks in Raleigh and Charlotte and the rest of the state.  It's often as though there are no other races than governor, senator, or president on the ballot.  (Of course, those races are where the big money — and the big jobs in Raleigh and DC — are.) 
Most of the most-ignored races have a hell of a lot more impact on your everyday life than the presidential or congressional or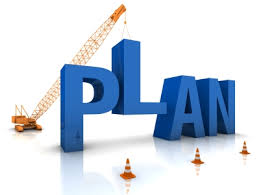 gubernatorial contests.  Your city and county officials have a direct impact on your wallet and your way of life EVERY SINGLE DAY.   To an extent, so do your legislators.  Yet, many of those races go unchallenged or are poorly funded or under-voted.  
As we reported earlier, most all of the GOP council of state candidates are behind their Democrat opponents when it comes to fundraising.  They are struggling for publicity as well.  
Unless you have at least $5000 to burn, the gubernatorial, senatorial and presidential candidates will not have any time for you. 
In the meantime, you could throw a few dollars to, or host an event for, any of — for instance — the following folks:  Michael LaPaglia for Secretary of State,  Mike Causey for Insurance Commissioner,  or Buck Newton for Attorney General.
The Democrats and the Left have figured out how to build for the future.  When will we on the right figure it out?