#ncpol: See you in Septem — um, May?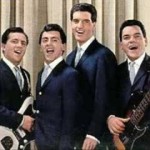 I've been talking a lot lately with folks in the middle of the redistricting kerfluffle.  Here's some insight passed on to me from one player in this drama:
"At one point, it was really easy to say 'Look, ballots have already gone out. We're going to make a bigger mess halting this now.  Let's let it go and fix it later.  Now, with Scalia's passing, you're very likely to hear the Court deciding this is not the time for drama, and saying 'let the lower court decision stand.' "
The honorables are expected to convene this week on Jones Street.  The inside scoop I am getting is that ALL primaries — except those for US House — will go forward in March.  The congressional primaries will be pushed back to May to allow time for map tweaking.
Some observers have seen that possibility as certain doom for endangered incumbents like Renee Ellmers, who may have been banking on low-info voters turning out for president in March to save her. Setting the House primaries off by themselves will likely make them low-turnout affairs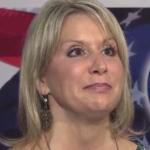 dominated by hard-core activists who pay attention.
On the other hand, delaying the primaries offers more time for endangered incumbents to use the power of incumbency to pull their chestnuts out of the fire.