#ncpol: Rebel without a clue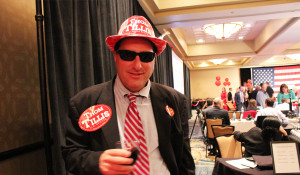 We've BEEN hearing stories about an out-and-out mutiny led by NCGOP executive director Dallas Woodhouse against the elected state party chairman Hasan Harnett. We're starting to see signs that it's intensifying.
There has been some rumbling from outside the beltline about the registration pricing for this year's state convention.  Chairman Harnett issued a statement setting the rates much lower.
Yet, the information on the NCGOP web site is not being updated to reflect the chairman's diktat.  Right this moment, the convention website still has the OLD higher pricing.
An NCGOP central committee member has taken to social media to claim: (1) the party chairman has been locked out of the party website by Woodhouse, and (2) Woodhouse is violating the party's rules of operation via insubordination: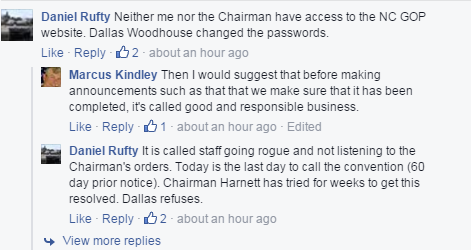 According to Rufty, Harnett has had to issue a new "call to convention" because Woodhouse will not cooperate in communicating the correct information: