#ncpol: Paul Shumaker's "dog" enters the AG "fight"

We told you it was coming.  Granted, there were a few false starts, stutters and missteps.  But the guy who tried to stick us with subsidies for hemp and solar power is teaming with the Democrat lobbyist / consultant who works out of Charles Jeter's trucking company to bring you their very own Attorney General.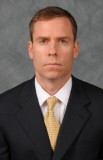 Paul Shumaker and Neal Orr are the driving forces behind the just-announced candidacy of Forsyth district attorney Jim O'Neill for the GOP primary for North Carolina attorney general.  The word I hear is that these guys found O'Neill, encouraged him to run — promising they would handle the fundraising, marketing and other rigamarole. 
O'Neill makes for an interesting GOP candidate.  After all, he got his job thanks to an appointment — and endorsement — from then-Gov. Bev Perdue:
[…] "Jim O'Neill has the respect and confidence of the public, law enforcement and attorneys in the Twenty-First District," Perdue said. "The citizens of Forsyth County should have every confidence that justice will be administered fairly by District Attorney O'Neill." […] 

The current attorney general Roy Cooper is apparently also very impressed with O'Neill. Cooper invited O'Neill to speak at a press conference bashing the GOP -controlled legislature's efforts to move the state crime lab out from underneath the AG office's purview.
Orr and Shumaker have gotten off to an interesting start promoting O'Neill's campaign.  They apparently obtained a list of attorneys from Mecklenburg DA Andrew Murray — also a Shumaker client — to troll for cash. Here's ONE we had passed to us from a Charlotte-area attorney:
From: Jim O'Neill [mailto:jim@electjimoneill.com] 

Sent: Wednesday, August 19, 2015

Subject: Mutual friend Andrew Murray

 To: Name Deleted, (Mecklenburg Attorney)

 This is Neal Orr and I am contacting you on behalf of Jim O'Neill, the District Attorney of Forsyth County. Jim's friend, Mecklenburg County District Attorney Andrew Murray, suggested that Jim get in touch with you and provided him your name.

 In the very near future, Jim will be making a public announcement that he will be running as a Republican candidate for Attorney General of the State of North Carolina in 2016.  Jim first began serving and protecting the public as a prosecutor back in 1997.  In 2009, Jim was appointed to serve as the District Attorney of Forsyth, where he has continued to work towards keeping our communities safe. 

 Prior to that public announcement, Jim wanted me to see if you had a few minutes to schedule some time so that he could speak with you directly.  Do you have any time this week or next, preferably in the afternoon, for Jim to give you a call?  If so, please reply to this email and we can work out the details.

 Thanks in advance for your time and consideration.

 Neal Orr for Jim O'Neill
Of course, as is the Shumaker style — lobbyists are being sent a clear message that they better pony up: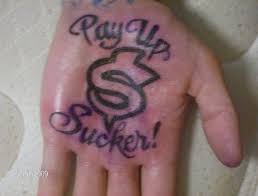 On Oct 8, 2015, Jim O'Neill <jim@electjimoneill.com> wrote:

Name Deleted, (lobbyist)

 We probably have not had opportunity to meet yet, but this is Jim O'Neill, the District Attorney of Forsyth County. Realizing how busy you've been with the General Assembly the past couple of months I wanted to wait before reaching out to you.

 In the coming days, I will be making a public announcement as a Republican candidate for Attorney General of the State of North Carolina in 2016. As you are well aware, the first portion of that race got expedited with the primaries being moved to March.

 I would like an opportunity to speak with you about this race. Ultimately, I want to meet with you but in the interim if your schedule allowed can we set up a time to chat on the phone? If so, either reply to this email or contact Neal Orr directly at 704-655-1999 and he will set things up for us.

 For the last 18 years of my life, I have fought hard to protect and serve the citizens of North Carolina, first as an Assistant District Attorney and now as the elected District Attorney for Forsyth County.  During this time, I have tried numerous death penalty cases and instituted prosecutorial programs designed at targeting sex offenders and chronic criminal offenders. 

 Forsyth County under my watch, started an Elder Abuse Task Force to protect our senior citizens from those that would prey on some of our more vulnerable citizens.  Forsyth County continues to remain at the forefront of reducing and eliminating domestic violence as we continue to take an aggressive approach toward prosecuting abusers.

 Thanks in advance for your time and consideration and I look forward to speaking with you.

Jim O'Neill

Candidate for North Carolina Attorney General

P.O. Box 10745

Raleigh, NC 27605

Campaign Adviser: Neal Orr, 704-655-1999
In March, O'Neill and state senator Buck Newton will face off for the right to tackle likely-Democrat nominee (and current state senator) Josh Stein in November.