#ncpol: Outsiders jumping into GOP races for Secretary of State, Agriculture Commissioner
It appears the #DaoudCrowd is going to have some company in the GOP primary for secretary of state. Durham businesman Michael LaPaglia (R) is tossing his hat into the ring for the opportunity to take on 'Occupy Elaine' in November. LaPaglia is a consultant for museums whose previous experience includes a stint as an operative for the 1994 US Senate campaign of Fred Thompson (R-TN). .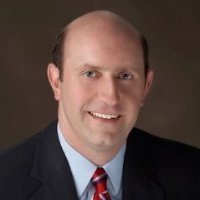 His motivation for running?  Here's what his website says:
Small businesses are the backbone of North Carolina's economy and as a free-enterprise champion, I believe the Secretary of State should be an active advocate for business within state government.

We know Government doesn't create jobs, entrepreneurs and investors create jobs.

We need a conservative in the Secretary of State's office that will work to get government out of the way and allow North Carolina's entrepreneurs and businesses owners to thrive.

My understanding of business, government, and the economy are rooted in twenty-five years of real-world business and life experience.

After you to take a look at my background, my experience, and my skills, I hope you'll join our team because I need your help to retire the most liberal statewide official in North Carolina!
A.J. Daoud, the other Republican in the race, has an apparently unsettled issue of a noncompliance fine handed down by the board of elections.  According to BOE documents, Daoud may not file or run without paying off the fine.  Daoud says the board waived the fine.  But no one — in or out of Daoud's camp – -can produce evidence of said move.
Tea Partier Andy Stevens of Guilford County signed on the dotted line today to take a whack at incumbent agriculture commissioner Steve Troxler. What appears to be the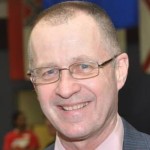 major piece of Stevens's platform?  The chicken registration mandate handed down by Troxler's NCDA.  Owning even ONE chicken requires registration with the state and openng your property up to inspection by state employees at any time (probable cause or not).