#ncpol: NCGOPe sidles up to Trump, takes over in NC
They didn't do A THING for him in the primaries, but the NCGOPe will gladly take credit for Donald Trump's November victory and be the first in line with their hands out seeking favors from the Trump Administration.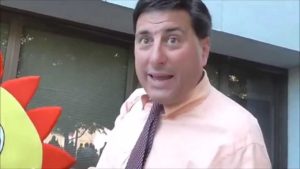 In likely the second biggest strategic blunder in North Carolina — right down there with endorsing Renee Ellmers — Donald Trump has allowed the crowd that is royally screwing up our Republican governor's reelection bid to sink their claws into his campaign efforts in one of 2016's biggest presidential battlegrounds:
Amid concerns from North Carolina's Republican Party brass over Donald Trump's slow get-out-the-vote efforts here, the Trump campaign is shaking things up. There's a new man at the helm of Trump's North Carolina campaign headquarters  […] 
Hmmm.  Dallas AND his grandpa are concerned.    MORE:
[…]  Trump may be heeding the call to ramp up his North Carolina ground game. This week, Trump replaced Earl Phillips as his North Carolina campaign state director.

Trump has tapped Jason Simmons to take over. Simmons is a veteran of Mitt Romney's 2012 North Carolina campaign team which eked out a Tar Heel State victory over President Obama in their general election matchup.

Hayes is confident Simmons can turn things around.

"Basically (NC GOP does) the field work for when Donald Trump or Mike Pence comes to town. They need to sort of take that over," Hayes said.
Here's more on the new guy: 
Republican presidential candidate Donald Trump's campaign has hired a new state director in North Carolina, state Republican Party Chairman Robin Hayes confirmed Wednesday.

Jason Simmons has taken over the post previously held by Earl Phillip of Charlotte, Hayes said.

Simmons worked on Mitt Romney's 2012 presidential campaign and then went to work for Gov. Pat McCrory.
Here is Simmons's LinkedIn profile.  His one year, seven month stint in the state for Romney in 2012 appears to be his ONLY campaign experience of any kind.  He spent two months on McCrory's inaugural committee, and two stints on the governor's staff (four months in 2013, and the second one since December 2015.  He spent nearly three years at the state Department of Health and Human Services — starting work right at the same time McCrory campaign spokesman Ricky Diaz did. (Coincidence?)   And there's that SEVEN YEAR GAP between Simmons leaving the Army Reserve and going to work for Romney.  MORE: 
[…] Hayes said Simmons' challenge is to build up what has been a sparse Trump organization in this key battleground state.

"He's got to get them more organized than they are," Hayes said, adding that Simmons also will need to work with the state party and the Republican National Committee to make sure all their ground game plans and efforts complement each other.

"We're looking for him to get his ducks in a row," Hayes said of Simmons and the Trump campaign in North Carolina. "(Phillip) had an organization, but it needs to be built out."

Simmons was recommended to the national Trump campaign by Russell Peck, McCrory's campaign manager, reported Politico, citing a source with knowledge of the situation. […] 
A-ha.   
What is it about this guy that screams SUPERSTAR ????   What his presence in the Trump office tells me is this:  He is a placeholder to maintain influence in the Trump organiz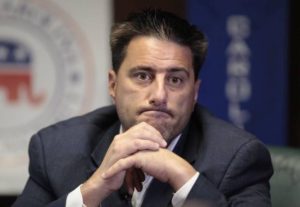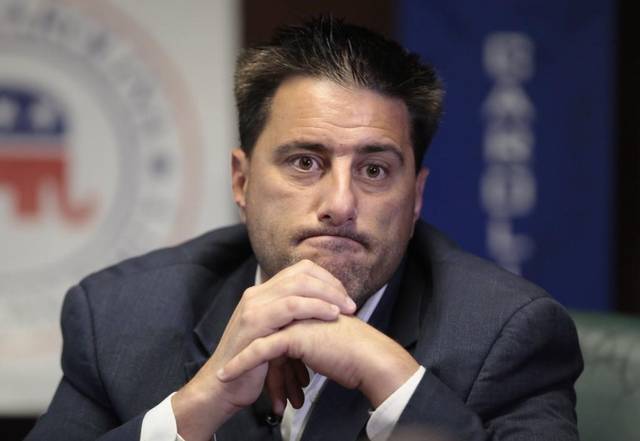 ation for Russell Peck, Robin Hayes, and Ricky Diaz.
Dallas and his grandpa and Russell Peck need to worry about the GOTV efforts for a whole slew of statewide candidates.  Trump has his own celebrity status and following.  He doesn't need to build name ID.  He's not a traditional candidate.  People KNOW who he is.  Instead of weaseling in on this Trump gig, Little Ricky, Russell, Dallas and his grandpa need to figure out how to help the mess over in the state House, the governor's race, the US Senate race, and a whole slew of Council of State races. 
Folks, this is the crowd that threw Hasan Harnett out the door, stuck us with Dallas Woodhouse, screwed us over repeatedly at conventions, had to be dragged kicking and screaming toward conservative legislative positions, and is ABOUT to hand the keys to the governor's mansion over to that boob Roy Cooper.  Are Dallas, his grandpa, and their cronies about to screw things up for Donald Trump in one of the presidential race's most important states?  We'll see.