#ncpol: Meadows, Budd, Jones still NC's top 3 conservatives in DC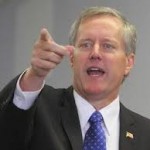 Congressmen Mark Meadows, Ted Budd, and Walter Jones are holding firm as the top three conservatives from North Carolina in the latest congressional rankings from Conservative Review.
Meadows (95%-A), Budd (95%-A), and Jones (86%-B) lead the delegation to DC.  They are followed by Mark Walker (80%-B), George Holding (80%-B), and Richard Hudson (70%-C).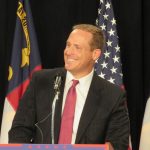 David Rouzer (66%-D), Virginia Foxx (64%-D), Robert Pittenger (49%-F), and Patrick McHenry (45%-F) bring up the rear for the state's House GOP members.
As a point of reference, CR gives a 100%-A rating to Thomas Massie (R-KY), Warren Davidson (R-OH), and Andy Biggs (R-AZ).  Those three lead the House overall.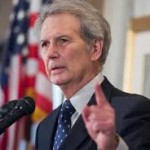 Reps. Elise Stefanik (R-NY) and Dave Reichart (R-WA) both received grades of F – 23% from CR.  That made them the most liberal Republicans in the House.
Now, pull out the Pepto before we look at the Senate. 
Utah's Mike Lee got the only 100%-A rating in Congress's upper chamber.  Susan Collins (R-ME) with an F rating of 10% is the chamber's most liberal Republican.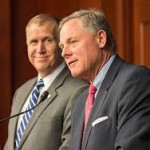 Our guys from North Carolina are still stinking the place up.   Richard Burr gets an F rating (42%) while Thom Tillis also receives an F (38%).
As a comparison, South Carolina's Tim Scott (R) received a C rating (79%).  Lindsey Graham got an F rating (33%).