#ncpol: McCarthy, um, PULLS OUT. Ellmers lawyers up.
The all-but-anointed speaker of the House is now outta  there: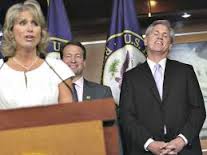 House Majority Leader Rep. Kevin McCarthy (R-CA)has dropped out of the race for the Speakership of the House moments before members were set to go behind closed doors to nominate a GOP candidate on the floor.

"Rep. Kevin McCarthy (R-Calif.) has withdrawn from the race for House speaker and the election for the top post has been postponed," Politico reports.

House GOP members were set to go behind closed doors to nominate McCarthy for the Speakership—he just needed 125 members to support him to get the conference nomination—at noon. The meeting was set to run until 4 p.m.

McCarthy, one of outgoing Speaker Rep. John Boehner (R-OH)'s top allies, has come under blistering criticism from conservatives in recent days. Major conservative groups of members in the House—including the House Freedom Caucus and Rep. Steve King (R-IA), the chairman of the Conservative Opportunity Society—endorsed McCarthy opponent Rep. Daniel Webster (R-FL) in the election.


McCarthy was expected to get the nomination of the conference, but since Webster—unlike fellow candidate Oversight Committee chairman Rep. Jason Chaffetz (R-UT)
—refused to endorse the conference nominee, McCarthy was having serious issues getting to the necessary 218 GOP votes to win the Speakership election on the House floor on Oct. 29.
Many political observers are linking this departure to the demands of our very own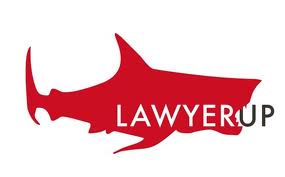 Walter Jones.   Meanwhile, Renee Ellmers is letting the world know that she never was supporting McCarthy — and was a Chaffetz girl all along. 
Also, it appears Nee-Nee is siccing her lawyer on the website that got the ball rolling on that story involving her and McCarthy:
GotNews.com has been hit with a cease and desist letter from the counsel of Congresswoman Renee Ellmers amid allegations of her own martial infidelity.

GotNews.com stands by its story regarding the DC, NC, and Bakersfield rumors regarding an alleged affair between Congresswoman Renee Ellmers and Majority Leader Kevin McCarthy. We look forward to the opportunity to avail ourselves of deposition with seated members of congress should it come to that.

The letter, reproduced here, was written by Thomas A. Farr, an attorney from Ogletree Deakins, a white shoe law firm.

Meanwhile Congressman Walter Jones of North Carolina has called for a full vetting of McCarthy before the speaker vote.

"I've had the pleasure of serving the third district of North Carolina for the past 20 years in Congress. Some of the most difficult times have been when our Republican leaders or potential Republican leaders must step down because of skeletons in their closets," said Congressman Jones. "We've seen it with former Speaker Newt Gingrich and Rep. Bob Livingston, who ran for Speaker in 1998. Let's learn from the past and not go down that road again. Let's make sure the new House Republican leadership team is full of individuals that can do the job without distractions that further degrade the public's trust in the people's House."

Has Congresswoman Renee Ellmers or her staff consulted with Majority Leader Kevin McCarthy or his staff before hitting GotNews.com with this letter?
A copy of Farr's letter, published by GotNews, can be found by clicking HERE and HERE.