#ncpol: Luddy, Mitchell, and their money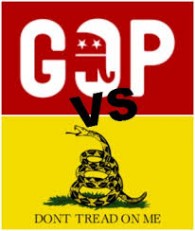 Big-time GOP donor and conservative activist Bob Luddy generated a few tremors this week with THIS EMAIL: 
Subject:House Budget, Major new spending and no Tax Relief

Dear House Caucus Members,

Since 2010, I've given consistently to help elect House Republicans.  We now find that based on the Republican budget, special interests such as film producers, non-competitive solar energy manufacturers and out of state companies are favored over hard-working taxpayers and North Carolina businesses.  

I had planned to donate $25,000 this year to the House Republican Caucus to help re-elect a conservative super-majority.

Unfortunately, after seeing the $1.3 billion in additional spending and no across the board tax relief in the proposed house budget I had to reconsider. 

Today, I decided to give the $25,000 intended for the House Caucus to Americans for Prosperity NC to fight the Liberal House spending plan.

BL
Wilmington area donor and conservative activist Baker Mitchell also turned a few heads with an email: 
[…] Thank You Dear Rep. Millis (R-Pender) and Donald Bryson (AFP-NC State Director),

As an educator and businessman in southeastern NC, I have been dismayed by the current actions at the NC House regarding the budget. I cannot fathom how Republican leadership under the direction of Speaker Tim Moore and Representatives Dollar, Saine and Lewis can possibly believe that increasing taxpayer spending by $1.3 billion is remotely in the interest of taxpayers.

The budget presented by Speaker Moore is bereft of vision and lacks any focus other than increasing spending at rates higher than previous Democrat led budgets. It is shameful, and there is no practical justification for it. I am proud that both of you are fighting for your conservative principles and those of the citizens of this state.

As such, I've decided to direct my donations to those that fight wasteful spending. I will personally be making a donation to you, Rep. Millis, and $20,000 to AFP for standing strong. That money could have been going to the GOP House Caucus and/or individual candidates, but the leadership has abandoned their principles. I also wish to sincerely commend the roughly two dozen other GOP House members fighting to stop this wasteful budget. Thank you both for the hard work you are doing for the citizens of this great state. […]
This kind of stuff does not sit well with the establishment.  Normally, rich guys who give money are bad, bad, bad people.  But now, rich guys withholding money because of a lack of cojones on the part of faux conservatives are even worse.  State Rep. Jason Saine dismissed Luddy's message as "infantile."
Bob Luddy is like us here at The Haymaker:  American, conservative, and then — maybe — Republican.  This guy has been at the forefront of advancing conservatism and its associated causes in North Carolina probably as long as Saine has been alive.  Saine ought to be flatte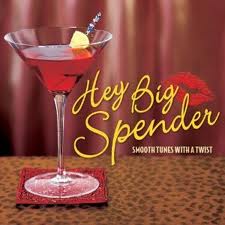 red he even gets acknowledged by someone of Luddy's caliber. 
The Charlotte Observer sees mafia-style shakedown tactics in Mitchell and Luddy's moves.  You could make a better case for that with this whole solar thing, or ANY major economic development negotiation.  But Luddy is not asking for anything in particular, other than good, smaller, lower-cost government.  He got told he was going to get it.  He began to see he wasn't going to get it.  So, he decided he was no longer going to bankroll liars. 
This is a Lexington and Concord, Fort Sumter moment for conservatism in North Carolina.  We can sit on our hands, and keep getting abused by the RINOs in Raleigh.  We can forcibly take over the NCGOP.  Or we can go our own way, with our own organization — not unlike Jesse Helms's Congressional Club.