#ncpol Dazed & Confused & Lazy: Old Man Rob takes on the NC-02 race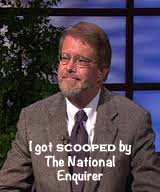 For some reason, Rob Christensen is heralded as some wise oracle of North Carolina politics.  I guess it's because he's been around so long.  But does hanging around for a long time qualify you as great?  If so, that 20 year old senior at the local high school must be a freakin' genius. 
The N&O's octagenarian politics scribbler — standing tip-toed on a cliff overlooking that abyss some refer to as 'dementia' — evidently did a little Googling to come up with today's column on the 2nd congressional district GOP primary:
Jim Duncan's first TV ad begins with him standing in front of a bale of hay with some chirping chicks on top.

"Here's the thing about career politicians – they're chicken," says Duncan, a former chairman of the Chatham County Republican Party and a retired businessman. "No offense, guys," he says to the chickens.

It is a soft-soap, humorous ad. But Duncan's campaign is likely to have more of an edge as he tries to tap into Republicans' anti-establishment mood to defeat 2nd District Rep. Renee Ellmers in the GOP primary March 15.

The 2nd District has the hottest congressional primary in the area.[…] 
That's arguable — given the latest in the Smithfield-to-Wilmington 7th District.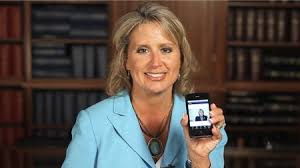 The main reason is that some voters thought they were getting a Ted Cruz conservative when they elected Ellmers in 2010, only to find she more resembles Jeb Bush. Indeed, Ellmers has angered many conservative activists and interest groups with some of her positions.

"Because of her record, she could be vulnerable," said Carter Wrenn, a veteran GOP strategist. The question, Wrenn said, is whether of any of her opponents can put together a substantial campaign.[…]
If any of us did what Renee did — but in the private sector — we could easily be charged with 'obtaining property by false pretenses' or even FRAUD.  She obtained a congressional seat and the voters' trust by LYING.  Some may laugh and shrug that off as typical for politics.  We don't accept it in our business affairs or personal lives.  Why accept it from our elected leaders?
Ellmers is likely to have a campaign kitty of $1 million to $2 million – which would give her a good head start in winning the 40 percent of GOP voters she needs to capture the primary, Wrenn said.

None of Ellmers' four challengers – all campaigning from her right – are very well known. They are Duncan, former congressional staffer Kay Daly, radio talk show host Frank Roche and businessman and perennial candidate Tim D'Annunzio.
Not known?  Never mind that Roche just ran against her a mere TWO YEARS AGO.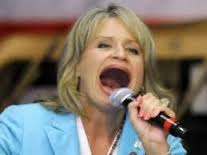 Duncan appears to be in the best position financially to mount a serious challenge, not only because he is a successful businessman but because he has the backing of Club for Growth, a national conservative group with deep pockets.

Ellmers, a former nurse, was elected to Congress as a Tea Party favorite promising to oppose President Obama's health care plan. While she has often opposed Obamacare, she has disappointed some backers by becoming allied with the House Republican leadership in Washington and the business community at home.
Talk about an understatement!  In 2011, she went to The Heritage Foundation and told an audience that it would be a GREAT idea to defund ObamaCare via a continuing resolution.  In 2013, she was in Pinehurst — and many other places — poo-pooing Ted Cruz and Mark Meadows for their efforts to defund ObamaCare via a continuing resolution.  It's about more than being too close to Republican leadership.  It's about having had ENOUGH with outright, bald-faced LYING. 
(Of course, judging from the historical record,  Rob and his employer don't have too much of a problem with THAT practice.) 
[…] On his campaign website, Duncan refers to Ellmers as a "liberal." Daly ran a TV ad last fall that described her, among other things as a "RINO" – a "Republican In Name Only."

All of that reminds me of the 2002 Republican primaries, when an opponent of Senate candidate Elizabeth Dole compared her to Hillary Clinton, and a congressional opponent of Virginia Foxx ran a TV ad that showed Foxx's face morphing into Clinton's. Both Dole and Foxx were elected.

Ellmers is, by most objective measures, a conservative. The nonpartisan National Journal rated her the 97th most conservative of the 435 House members in 2013, the 43rd most conservative in 2012 and the 15th most conservative in 2011.

Heritage Action for America, a conservative group, rates her record as more conservative than those of the state's two senators – Richard Burr or Thom Tillis.[…] 
Most of that excerpt is straight off of Ellmers's campaign material.  I never was a big fan of Elizabeth Dole.  (She went to DC as a Democrat to work for LBJ. I remember reading in her biography that the only reason she became a Republican was so she wouldn't embarrass hu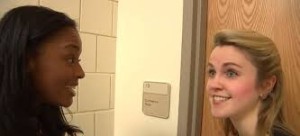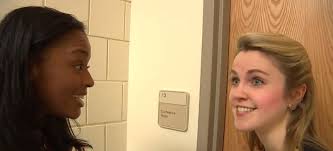 bby Bob.) 
By most objective measures a "conservative"?   National Journal is an establishment rag, putting it mildly.  They are nice to you if you behave yourself up there.  (Rob does kind of kill his argument — and make our point — when he shows her NJ ratings getting more and more liberal as the years go by.)
Every other resource out there ranks Ellmers as THE MOST liberal or one of the most liberal House Republicans from North Carolina.  Bringing Thillis and Burr into the discussion doesn't help. Those two are are scoring ratings in the 40s (out of a possible 100 for perfect conservatism).  They're right there with Lindsey Grahm-nesty and some of those northeasterners. And to think — as late as 1999 — we had two of the most conservative senators in Washington. 
But the question is whether she is conservative enough for GOP voters this year.[…] 
Nope. Again, the question is: Are we going to tolerate TWO MORE YEARS of fraud and outright lying?  Are we going to send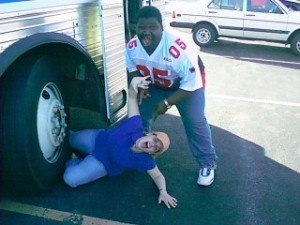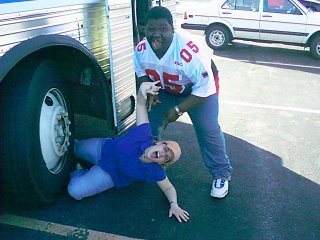 someone back who went to Washington with a mission to kill ObamaCare and cut spending, but who has aided and helped nurture both problems?  ANYONE who thinks what has been going on in Congress is GREAT needs to have their head examined.  
The fact that Ellmers has gone along cheerfully with the moral and fiscal bankrupting of our country is despicable and plenty reason to FIRE HER.  She's the moral equivalent of that captain (Exxon Valdez) who got drunk and crashed the oil tanker in Alaska — spilling all that oil on the little birds.  She's the moral equivalent of that little kid who flips you off through the school bus window while you are driving to work — laughing hysterically because he knows you can't do a damn thing about it.  
Well, that bus has to stop SOMETIME.  For Renee, her bus stops on March 15th.