#ncpol: Brad, Belize, bank — um, BOOM!!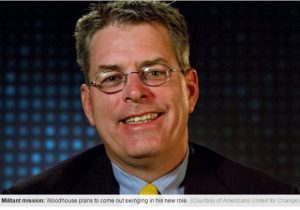 James O'Keefe strikes again.    This time, James and his crew managed to sting Brad Woodhouse (brother of Dallas) and his comrades into accepting some shady money — with strings attached, of course — laundered through a shady Caribbean bank  by some shady foreigners.  Got it? 
The linked video details how O'Keefe and his crew went in to meet with Woodhouse and his "general counsel" Bob Creamer posing as some dubious movers-and-shakers seeking to fund some anti-Trump activity.  Woodhouse and Creamer don't appear to even blink when they're informed the initial installment — $20K — will be passed through a bank in the Carribean nation of Belize.  As O'Keefe notes on the video, that kind of thing is SOP for, oh, drug  dealers, white collar criminals, and tax evaders.
Woodhouse can be seen on camera pressuring O'Keefe's undercover operatives to hurry up with the money.  (Note: Federal law says it's illegal for federal campaigns to accept donations from foreign nationals.)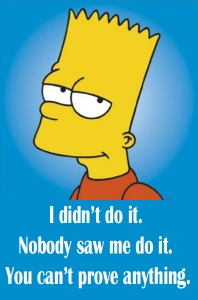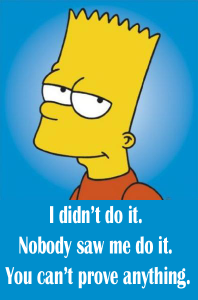 Creamer, Woodhouse's employee, gets the most on-camera time in O'Keefe's video.  He, Creamer, can be seen agreeing to favors in exchange for the donation like getting a wealthy Syrian acquaintance of the "donor" into the United States.
At the end of the video, O'Keefe notes that Woodhouse learned O'Keefe had incriminating tape of him and his associates.  O'Keefe said Woodhouse told O'Keefe's people he was returning the $20K out of concern "it was an illegal foreign contribution."
It's funny.  As O'Keefe notes on camera, this "concern" only arose about ONE MONTH after Woodhouse and his team initially received the $20K.
This is the latest in a series from O'Keefe that has Woodhouse central to nefarious plots of questionable legality:  inciting violence at Trump rallies, coordination with a political campaign, and now possible violation of campaign finance laws.
It would be great to see some of that famous leftist outrage over THIS like that which was shown over Watergate.