#ncgop: *Ooof.* What we have here is a Charlie Foxtrot. (Dallas, is this YOU?)
It's good to see NCGOP getting aggressive against the Democrats here at election time. But, guys, if you're going to do that, get your facts straight: 
A North Carolina Republican Party mailer accusing Democratic state Senate candidate Andrew Barnhill of lying about his role as a pastor used the wrong church's website as its evidence.

In its ad, the GOP used a screen shot from First Baptist Church in Wilmington to claim that "the Church he claims to pastor doesn't even list him on their website." […] \
Okay.  So, we're accusing the man of lying about being a pastor of a Baptist Church.  Now, HERE is the real kick in the pants:
[…] But Barnhill, who is running against incumbent Sen. Michael Lee, R-New Hanover, has said he is a former pastor of First Baptist Church in Whiteville — not in Wilmington.

The Whiteville church's current pastor, Rev. Ryan Clore, confirmed Monday that Barnhill served as a pastor at the church.

"Andrew is a good man. He is certainly no liar," Clore said. "He was a very good pastor for this church."[…]
OMG. #SMDH.  *face palm*.  All of that.   Accusing a Baptist preacher of being a liar.  What could go wrong?  (Um, THIS.)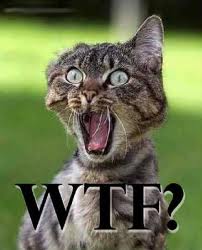 MORE: 
[…] The ad is the latest in a string of attacks the GOP has launched against Barnhill, including ads in the summer accusing Barnhill of partying while on a charity mission in South Africa — something Barnhill has refuted.

"Michael Lee and the Republican Party continue to make up their own reality rather than consult the facts," Barnhill said in a text message. "When they are losing a race, it's the only thing they seem to know how to do."

Lee has consistently said he has no involvement in the state GOP's ads and has asked the party to stop sending them. He said Monday he hadn't yet seen the church ad, but "would have never authorized or approved" the ads and he said Barnhill should stop trying to tie him to them.

"It frustrates me that he attributes these things to me when I had nothing to do with them," he said. […]
THIS is what you call "unhelpful."   Keep it up, gang, and you MAY cost Mr. Lee his Senate seat.  (Just like you may be killing Mr. Jones in Bladen County.) 
It appears Dallas managed to stay out of this drive by story.  It's too bad dear sweet Kami Mueller found her way into it:
[…] Kami Mueller, communications director for the state party, said the party tried to find Barnhill's affiliation with any First Baptist Church in New Hanover County. Whiteville is in Columbus County. She noted that his LinkedIn page says he served as pastor at First Baptist Church from 2015 to "present."

"It is my understanding that we checked every 'first baptist church' in the county and didn't see anything in relation to Andrew Barnhill," she said in an email. "He's also not listed on the Whiteville Church site. If he would produce a W-2 from the church in question, we will be glad to admit a mistake." […]
(*face palm.*)   They said he was a "former pastor."  Why would a former pastor be on the current church web site?   I think you ought to take the current pastor's word for it and MOVE ON from this train wreck.  But that is just ME.  
But wait, she wasn't done talking:
[…] She said the ad is part of a larger effort to question Barnhill's background.

"We've had a tough time figuring out what Andrew Barnhill does for a living," Mueller said. "Whatever his profession really is … Andrew Barnhill lacks the basic character necessary to represent the people of New Hanover County in the State Senate." […] 
An ordained Baptist preacher lacks character ??????   Do you REALLY want your name attached to that assertion?