NCGOP exec dragged into Guilford GOP $$$$ brouhaha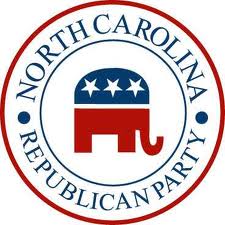 GOPers in the Greensboro-High Point area are still a little sore about the fallout from a March dinner honoring retiring congressman Howard Coble.   It appears that an official with the local GOP, Paul Norcross,  collected the money for the event and then left to join the campaign of  Phil Berger, a candidate seeking to replace Coble.  The county party says they never got any of the money from the dinner.  
The Guilford GOP may have ended up empty-handed, but it appears a firm co-owned by NCGOP executive director Todd Poole got paid.  It also appears that dinner proceeds — some of which may have been donated by supporters of congressional candidate Mark Walker — were used to benefit Walker's runoff opponent Phil Berger.
Triad City Beat has put out an update on the story — digging into the Coble event's financial records:
[…] The High Point Republican Party appears to have grossed $21,320 from the Coble dinner, based on a tally by Triad City Beat of contributions between Nov. 16, 2013, the day before Norcross announced the event on Facebook, and Feb. 10, 2014, just two days after the dinner.

The tally does not include $300 in refunded contributions. The first check received, for $1,000, came from the campaign account of state Senate President Pro Tem Phil Berger Sr. Other elected officials who made contributions include state Reps. John Faircloth and Roger Younts, Guilford County Commissioner Alan Branson, Jamestown Mayor Keith Volz, Summerfield Mayor Pro Tem Dena Barnes and Oak Ridge Town Councilman George McClellan.

Tallying $9,903 paid to the High Point Country Club for event facilities, food and beverages; $6,077 paid to Charlotte-area political consulting firm the Red Dome Group for event management, direct-mail and design services; $1,100 paid to the Southern Express Bluegrass Band and Keith Byrd Entertainment; and $236 to Action Engravers for printing, the event appears to have cost $17,316 to produce.

Norcross declined an offer to review Triad City Beat's analysis of receipts and expenditures.

"If you saw what was on my plate you attest to the fact that when I turned that page I didn't have time to look back," he said in a Facebook exchange. "A contracted third party was responsible for the details, so I really don't have anything to add."

The expenditure of $6,077 to the Red Dome Group, including $5,000 earmarked for "event management," has raised eyebrows among county party leaders.

The Red Dome Group was founded by Andy Yates and Todd Poole, who have each worked in various capacities for US Rep. Virginia Foxx. Poole recently took a temporary leave from the consulting firm to serve as executive director of the North Carolina Republican Party.

Yates could not be reached for comment for this story.

Had the tribute dinner been produced without the $5,000 payment to Red Dome Group, a comparison of receipts and expenditures suggests the event would have netted $9,004 — a healthy return for an annual fundraiser held by one of the two major political parties in Guilford County.

Asked whether the functions performed by the Red Dome Group could have been handled by party volunteers, Norcross responded, "My question would be, have you ever held a tribute for 300 people with all of the senior executives and high-ranking officials in 60 days? [I] believe the question answers itself."

Considering the payments to Red Dome Group, the fundraiser should have netted $4,004.

Asked about the tribute dinner's lack of profitability, Norcross said the High Point Republican Party "was responsible for $2,200 worth of donations to the Guilford County GOP." A review of the High Point organization's 2013 campaign-finance reports turned up a $1,000 contribution in August, before planning for the Coble tribute dinner began. Asked to account for the rest of the money, Norcross said $1,000 came from "VIP ticket sales" and $200 came from an individual named Jason Deans. Those transactions could not be confirmed through campaign-finance reports filed by either organization.

Even as Norcross was making preparations for the Coble dinner in December 2013, he also made arrangements to rent a campaign office in Jamestown. Norcross said the High Point Republican Party had been seeking space for eight months. The office wound up being rented by the Phil Berger Jr. campaign for the 6th Congressional District.

The Berger Jr. campaign began using the Jamestown office space in December 2013, campaign spokesman Gillum Ferguson said. The High Point Republican Party reported a payment to Duke Energy with the comment "start service @ office" on Dec. 10.

The High Point Republican Party paid a Jamestown real-estate company owned by George and Jenny Ragsdale $2,400 for rent in $600 increments, and paid Duke Energy and Piedmont Natural Gas a total of $1,721 from Dec. 10, 2013 through March 20, while Norcross reimbursed himself for $298 for office cleaning and computer cords. The High Point Republican Party also paid the Wyatt Early Harris Wheeler law firm in High Point $791 for assistance to prepare the lease for the building, according to filings with the state Board of Elections. The total amount spent on rent, utilities, cleaning, supplies and legal fees came to $5,210.

[…]

A placard for the Berger Jr. campaign recently remained affixed to the brick exterior of the now-vacated storefront in a strip mall anchored by Ace Hardware on West Main Street in Jamestown. The moderate-sized storefront had been stripped of furniture, with a pile of floor sweepings and a fresh coat of paint the being most visible signs of recent tenancy.

[…]

The High Point Republican Party also spent $1,423 with 7 Degrees of Change, a nonprofit founded by Norcross for printed materials, photography, computer supplies and ink. Assuming Norcross reimbursed himself for legitimately incurred costs, it remains unclear who derived the benefit from the services.

Norcross noted in an interview with Triad City Beat that he resigned from all Republican Party positions, but did not deny that he served as chairman of the High Point Republican Party during the period when the funds were raised and spent. The two campaign finance reports from that period were filed by incoming treasurer Joseph Keith Miller.

The $4,004 that could have been netted from the Coble tribute dinner, even including the $5,000 payment to Red Dome Group for event planning, was spent in a variety of ways that could be considered questionable, along with reserves in the campaign account. Those expenditures included $4,696 paid to Willard's company, $1,935 paid to the Rhino Times and $1,710 spent to subsidize the Berger Jr. campaign not counting the painting job.

Depending on whether the $5,000 payment to Red Dome Group is considered a legitimate expense for the Coble dinner or not, the Guilford County Republican Party should have raised $4,004 to $9,004 to support its candidates in this year's general election.

[…]

Norcross said he's baffled about how anyone could draw a connection between the funds raised from the Coble tribute dinner and money spent to set up the campaign office used by the Berger Jr. campaign, considering that the campaign office was set up prior to the dinner.

"How does one logically make that connection?" he asked.

After the bills were paid, the High Point Republican Party reported $123 in cash on hand in its most recent campaign-finance report.

Norcross indicated he doesn't see what the fuss is about.

"Other than the fact that it was the best dinner ever held in High Point with Congressman Coble being extremely grateful with all vendors paid, all funds accounted for and everyone having a great time," he wrote, "Kinda confused about the point."