NCGOP chairman makes his pick in 17-candidate field for NC-13 GOP nod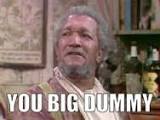 Last weekend, mutineers concerned with the behavior of Hasan Harnett tossed him out and replaced him with walking fossil Robin Hayes.  This past weekend, Robin Hayes chaired the NCGOP state convention — spouting a bunch of talk about party unity.
This coming Friday, Hayes and his wife Barbara will be one of the hosts for a fundraiser for Ted Budd — one of the 17 Republicans seeking the GOP nomination for the new 13th congressional district.   Here's the invite: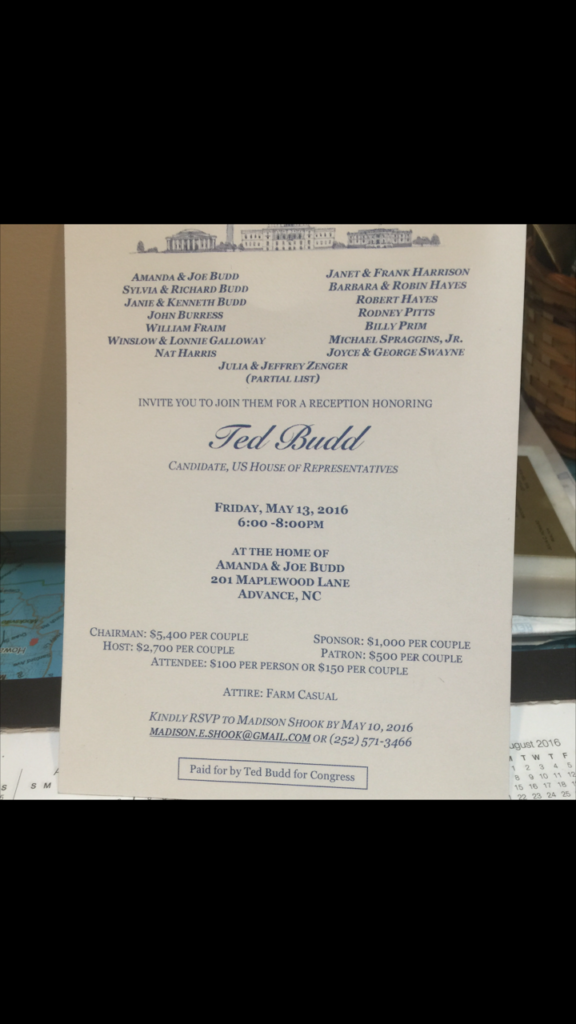 How does that work?  Anybody else remember a sitting state GOP chairman hosting a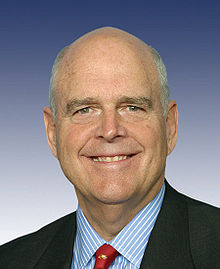 fundraiser for a candidate in a contested primary?
You might also have noticed that RSVPs are to be directed to Madison Shook.  SHE is the "fundraising director for the House Republican Caucus."   (FYI — there are THREE current members of said caucus in this congressional primary.  Ted Budd is NOT one of them.)  Ms. Shook is House Speaker Tim Moore's top fundraiser.   
Hmm.  This invite ought to make for some, um, "interesting" conversations around Jones Street and Hillsborough Street tomorrow (and, possibly, the rest of the week).