#ncga: Who the #@*$ is in charge here ?????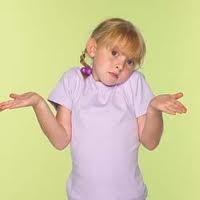 From what Jones Street insiders are telling me, Cumberland County Rep. Rick Glazier (D) is the closest thing to a leader in the General Assembly's lower chamber.  And HE is a leader of a distinct minority in the House.
One source, with voting privileges on the House floor, confided in me today:
"The operative term for the dawn of the Moore era in the House is chaos.  This is a very different environment than we had during the iron-fisted dictatorship of the Tillis era.  There is no clear leader of the Republican caucus.  Hell, the caucus hasn't actually met in two weeks. We got a late start.  We've got Nelson Dollar, David Lewis and Tim Moore running around all acting like THEY are in charge.  A trio of roosters strutting around! Lewis has his thumb up his rear.  Speaker Moore doesn't appear to have much of a clue about what's happening.  Nelson's ego has inflated his head to such an extent that security has to turn him sideways to get him into the chamber.  And the majority leader, Mike Hager?  He makes Edgar Starnes look like Benjamin Disraeli." 
My sources in the House tell me there is far less communication through the ranks than there was during the Tillis era.  Moore had run for speaker promising improved communication between the Republican caucus and leadership.
Another elected source I spoke with said today's kerfluffle involving Hager's air quality amendment really grated on him:
"I've been around here a while, and I have never seen a majority leader get rolled like that.  Hager didn't appear to even understand his own amendment.  I understand it was handed to him by a Senate source as he walked into the chamber, and he presented it without even reading it.  Rick Glazier had to explain it to him."
The Hager amendment, on the face of it, looked like something that needed to be passed.  But another source explained to me why the whole thing blew up in Hager's face:
"Hager got killed because he wasn't straight with his own troops.  He misled us all about the nature of the bill. He didn't talk to anybody about it. I don't think any committees got a crack at it.  Frankly, he made the caucus look stupid.  And that's not what you need from your caucus leader. "
Another House Republican source I talked to expressed frustration with Hager, but said there might still be some hope for the gentleman from Rutherford: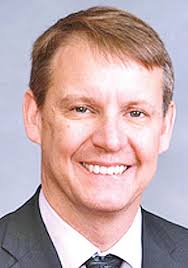 "Mike used to be such an idea man and a principled conservative.  In this new role, he's faded into the wallpaper and set himself up to be yet another forgettable majority leader.  Hager needs to pick himself up, dust himself off, and learn from this.  He needs to work on rebuilding trust with his own troops.  He needs to convince his people that he is more than an errand boy for Bob Rucho.  Hager needs to speak out more on issues. He needs to provide some serious leadership in a chamber that appears to be seriously lacking it. Mike Hager has the potential to be a great leader in this place.  But he HAS to step up his game significantly to make that a serious possibility."