#NCGA: They're BAAAACK !!! (Let the scams begin!)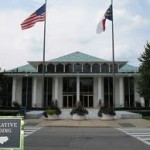 The so-called legislative short session kicks off on Jones Street Wednesday.  The N&O has already started smooching Phil Berger's posterior.  Makes sense.  He IS the BMOC now — thanks to visions of The Potomac dancing in Speaker Thom's head.
Speaker Thom has said he will keep the top job in the lower chamber through the end of the year.  So, you can expect the proceedings in that chamber to basically be an extension of the US Senate campaign.  Planned Parenthood is doing its best to wind up Bill "The Round Rev" Barber for the short session.  The abortion fan club gave Barber one of its top honors last month.  (The word is they HAD to make the ceremony a "dinner" in order to get the big man to show up.) 
Carolina Public Press gives us a quick run-down here of what we might be able to expect from the gang on Jones Street. Senator Jerry Tillman and Lt. Gov. Dan Forest — two of the upper chamber's biggest dogs — are raising a ruckus about getting North Carolina out of Common Core.  Thom Tillis — with an eye on DC — is not likely to want to tackle anything controversial in the short session.  His education committee chairman — Linda Johnson — is an enthusiastic backer of Common Core.  Right now, the plan is to put all the power in the hands of NC DPI — packed with people who are enthusiastic about all of Common Core's New Age kookery.
We got our hands on an email suggesting that state Rep. Skip Stam — the House speaker pro tem —  is planning to make big moves on installing toll roads on state thoroughfares.    You've got to *love* some of his, um, logic: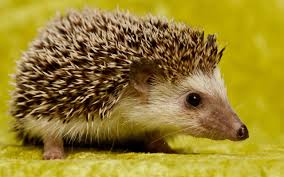 […] For too long, motorists have falsely believed our roads are free. Our highways are not free nor have they ever been. However, it's easy to see why that misperception persists.There is no direct link between paying the fuel tax and using the roads it funds. Tolling re-establishes that connection. […]
Nope.  We believed that outrageously high gas tax we've been paying was going toward building and maintaining our roads.  THAT is exactly what those guys in Raleigh have been selling us. Never mind that plans exactly like the one underway in Mecklenburg County have failed miserably in Texas and Indiana — leaving taxpayers on the hook for cleaning up the mess.  
Toll roads will add even more cost to doing business in North Carolina.  Those added costs will be passed onto consumers in the form of higher prices.  
Gov. Pat has proposed a teacher pay raise for veterans AND newcomers in the public school system.  He hasn't said a word about how it's going to be paid for.  This comes on the heels of an announcement that state government is experiencing a $445 million revenue shortfall.  In other words, "the conservative revolution" in Raleigh has budgeted $445 million more than they actually have cash to pay for.  Will the revolutionaries "man up" and make some cuts to pay for this proposed pay raise — showing some respect for their already-overtaxed constituents and the economic viability of the state?
Gov. Pat has also issued a warning that the legislature BETTER start paying more attention to him and show him more respect.  Let's see how things are going in that respect: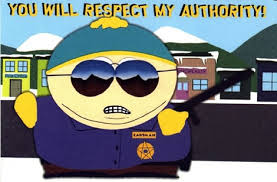 […] Last year, tension sometimes flared between McCrory and lawmakers, particularly in the Senate.

Sen. Bob Rucho, a Matthews Republican and architect of a state tax overhaul plan, chided the governor when he appeared to discount the Senate's proposal. "If Pat had real business experience, he would not make such a poor policy decision," Rucho said at the time.

Last month, Apodaca got frustrated when McCrory gave legislators little notice before unveiling his plan for dealing with the coal ash crisis. So did Rep. Ruth Samuelson of Charlotte, a GOP leader in the House.

"If he had asked my advice on coal ash, that's not the way I would have suggested he handle it," she says. "I didn't think it was his role as the executive branch to propose legislation. … We'll look at what he proposed. But the legislation on coal ash will start with the legislature."

Senate Minority Leader Dan Blue, a Raleigh Democrat, says McCrory hasn't shown he knows how to work with the legislature.

"He simply doesn't do the inside baseball game," says Blue, who served as House speaker under Democratic and Republican governors.

"We had constant dialogue (with the governors) so you could see if you could align your interests," Blue says. "But you also engage the opposition. They might have a good idea. … But you're never going to know if you never engage them." […]