#ncga: The FBI? (WTF?) (OMG.)
Speaker Tim Moore's faaaaaaaaaaaaaaavorite TV reporter is at it again.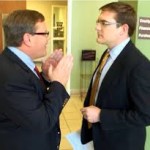 Apparently, some folks at the federal level (who carry handcuffs for a living) are interested in what some folks at the state government level are doing: 
The FBI has started an inquiry into accusations made against top Republican in the North Carolina House of Representatives.

Multiple sources confirm to On Your Side Investigates that at least one House Republican has been contacted by the FBI to schedule a meeting next week to discuss accusations made against senior House leadership, including Speaker Tim Moore (R-Cleveland).

The questions from federal investigators come after a series of reports from On Your Side Investigates that uncovered possible violations of campaign finance law by Moore and others.

Our questions started with un-itemized credit card charges Moore listed on his campaign finance disclosure forms between 2007 and 2015. Moore's campaign has amended reports dating back to 2010 following an audit by the North Carolina State Board of Elections.

His campaign has yet to amend the balance of the reports that list un-itemized credit card charges.

State law allows candidates to use credit cards to pay for campaign expenses but the charges must be itemized. Moore was a sponsor of the 2006 bill that implemented the requirements to itemize credit card charges.[…]

Others?  Who could he talking about? :
[…] Subsequent reports from On Your Side Investigates have focused on thousands of dollars in rent payments Moore's campaign has made to a company solely owned by the lawmaker and, most recently, a contribution he accepted from a state contractor who donated $1,000 during session.

The contractor also donated to Rep. David Lewis (R-Harnett), who, as House Rules Chairman, is a top lieutenant of Moore.

Legislative records show Lewis attempted to amend legislation this session to benefit the donor following his contributions to both Moore and Lewis.

Lewis is also the subject of an ethics complaint filed by a fellow House Republican, Rep. George Cleveland of Onslow County. Cleveland's complaint involves last-minute changes Lewis made to the state budget bill that benefited a constituent and campaign donor.[…]
*Drip.  Drip. Drip.*     
I've said it before, and I'll say it again.  Jones Street needs more than a change in personnel.  It needs a change in culture — in SOP.
I'll never forget what one former long-serving legislator told me once.  He said he made a point of going home — not to a hotel or rented apartment, but to his actual residence —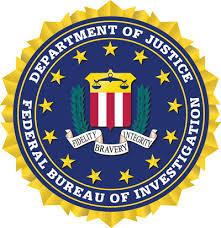 EVERY NIGHT after session. He said he advised younger rookies to do the same thing.  It was a lot of driving for him, he said, but it was worth it.
"There is a lot of trouble to get into in that town," he told me. "Drugs, alcohol,  women who are not your wife, and cash, cash cash,  are constantly being dangled in front of you as temptations.  And that's just during work hours.  You should see what happens after dark. My thought was to get my legislative business done, and then get out of Dodge and back to my family ASAP. I've seen that environment take down many a good person over the years. It wasn't going to get me." 
And it didn't, thank goodness. He left Raleigh on his own accord.