#ncga: Stop Nelson Dollar. (Seriously. Right NOW. Or I will turn this car around.)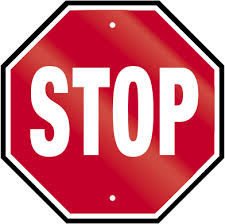 We heard it was coming, and now it is here.  StopNelsonDollar is a reality — aimed at forcing that pompous blowhard parasite nominally representing Cary, North Carolina in the North Carolina House to get off the government payroll. 
Why does this organization, with its beautifully-designed web site  and its world-class TV commercial, wish to see J. Nelson Dollar, esq. out of government and having to actually GO FIND A JOB, GO TO WORK and support his family like the rest of us?  Here are some thoughts from the website:
DOLLAR IN THE POCKET OF LABOR UNIONS
The labor union that spent millions electing Barack Obama made Dollar its legislator of the year in North Carolina, and gave his campaign thousands. Dollar gave union members big pay raises and taxpayer-funded vacation.

(SEANC: 5-22-2-15; SEANC 9-25-2015; NCSBE Finance Reports)

[…]

DOLLAR FOR DOLLAR
Governor McCrory's administration fired Nelson Dollar's wife from her six-figure job in the Department of Public Safety. But Nelson Dollar used his influence to land Lorrie Dollar another six-figure job as a state bureaucrat. The Dollars have spent years collecting state salaries and benefits.

(News & Observer: 10-14-2015; News & Observer: 11-5-2015)

[…]

DOLLARS RUTHLESSLY ATTACKED CONSERVATIVES
After Nelson Dollar's agenda was swatted down by conservatives in the legislature, Nelson's wife, Lorrie Dollar asked the FBI "to investigate a political opponent of her husband", according to news reports.

(Jones and Blount: 11-20-2015)

[…]

DOLLAR ABOARD THE BOOZE CRUISE
In 2006, Dollar joined a boatload of Democrats on a $30,000 taxpayer-funded VIP booze cruise around Beaufort Harbor. Organized by bureaucrats in convicted felon Mike Easley's administration, the sail included shrimp, lobster, liquor and a steel drum band

(WRAL: 10-31-2006; Talking About Politics: 11-6-2006).

[…]

DOLLAR'S SPENDING PROBLEM
As the chief budget writier in the State House, Dollar fought to increase state spending by over a billion dollars. Conservatives sounded the alarm on Dollar's spending problem, saying his budget was "stuffed with pork", "fiscally irresponsible" and gave "handouts to cronies"

(News & Observer: 5-18-2015; WRAL: 5-25-2015).

[…]

DOLLAR THE MEDICAID MAN
Dollar campaigned against Obamacare and Medicaid expansion. But as the powerful House budget writer, he was praised by liberals for refusing to support Medicaid reform that will reign in spending. Dollar has raked in thousands in campaign contributions from groups pushing Medicaid expansion and the status quo. A liberal watchdog group even dubbed Dollar "The Health Care Industry's Man on the Budget" and said his ties to the medical lobby "may be viewed as a potential positive by progressives."

(News & Observer: 9-25-2015; RestoreNC.org; NCSBE Finance Reports)

[…]

DOLLAR FORGOT WHERE HE CAME FROM
Dollar voted to make the Southern portion of Interstate 540 a toll road, while the northern portion remains without tolls.

(SB 1381: 7-26-2006; WRAL: 5-21-2013)

[…]

DOLLAR SIDED WITH DONORS OVER GOVERNOR MCCRORY
Nelson Dollar overrode Governor McCrory's veto and made it easier for employers to hire illegal immigrants, after getting thousands in campaign contributions from groups fighting McCrory. Dollar even voted to double interest rates on predatory loans that target members of the military, while taking campaign money from the lenders that profit from the loans.

(HB 786: 9-3-2013; WRAL: 8-15-2013)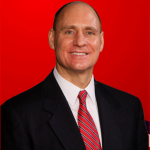 Is that enough for you?
Share this web site and the TV ad with your friends and family.  Throw these guys some money, if you can.  Just as important — helping Dollar's primary opponent.  He needs votes, campaign help, and cash, too.