#ncga: Speaker, Insurance commissioner ensnared in lobbying scandal?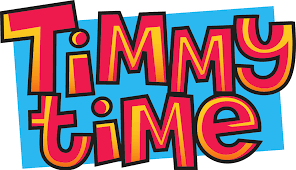 Two of the biggest headaches for the Raleigh establishment — former legislator Robert Brawley and current TV investigative newshound Nick Ochsner — are working their magic once again in our state's halls of power:
A Raleigh attorney with deep ties to House Speaker Tim Moore (R-Cleveland) and North Carolina Commissioner of Insurance Wayne Goodwin attempted to influence lawmakers and advertised himself as a lobbyist during the 2016 short session despite not being registered as a lobbyist with the Secretary of State's office.

The attorney, Mark Bibbs, now faces a complaint filed against him with the Secretary of State's Lobbying Compliance Division, accusing him of violating state law.

The complaint was filed by former State Representative Robert Brawley. Brawley is an investor and corporate secretary of Cannon Surety, the company on whose behalf Bibbs advocated during the 2016 short session.[…]
Now, before Speaker Moore rings his very expensive Wall Street lawyer, what do Messrs. Ochsner and Brawley base all of this on?  Let's take a look:
[…] On Your Side Investigates obtained emails from Bibbs in which he emailed members of the North Carolina General Assembly voicing opposition to a bill that implemented new regulations on bail agents.

Other records, obtained through a public records request, show Bibbs tried to skirt the North Carolina Public Records Act by sending correspondence on behalf of his clients to Goodwin's home address.

[…]

State law requires anyone who engages in influencing or attempting to influence legislative or executive action to register as a lobbyist within one day of engaging in lobbying activity.

The North Carolina Secretary of State's office maintains a registry of lobbyists, who are required to file disclosure forms for each of their clients each year.

Records maintained by the Secretary of State show Bibbs was registered as a lobbyist for several companies in 2015 but did not file any required paperwork for 2016 until mid-July.

But that didn't stop Bibbs from trying to influence lawmakers during the 2016 short session.[…]
*Oops.* And it gets, um, "better":
[…] The complaint filed by Brawley last week included emails that appear to have been sent by Bibbs to members of the North Carolina General Assembly and forwarded to staff at the North Carolina Department of Insurance seeking to sway its recipients away from supporting a bill that would add new regulations to bail agents.

Bibbs sent one email on June 28, 2016 to members of the House of Representatives who are attorneys asking them to oppose Senate Bill 508.

"I wanted to ask you to vote against the PCS for Senate Bill 508 for another reason. Our legal profession is regulated by the North Carolina State Bar as you know only too well," Bibbs' email began. "Now imagine if a bill was passed that allowed the same type of regulators actions to be taken against our law licenses that will occur against bail bondsmen' (sic) licenses if this bill passes."

Another email, sent the day before to members of the House committee considering the bill, included the subject line "Re: Opposition To PCS for Senate Bill 508 – A BAD BAD BILL."

In that email, Bibbs said he and his clients continued to oppose the legislation despite recent changes to the bill's language.

In other emails attached to Brawley's complaint, Bibbs advertised himself as a lobbyist.

An email advertising his legal services dated June 9, 2016, claims Bibbs is "lawyer and lobbyist for the North Carolina Bail Academy and Cannon Surety, LLC."


The Secretary of State's office shows Bibbs resigned his registration as a lobbyist for both entities in May 2015. He did not re-file disclosure paperwork registering him as a lobbyist for Cannon Surety until July 15, 2016, weeks after he sent emails to lawmakers on his clients' behalf.

Bibbs has not re-filed as a lobbyist on behalf of the North Carolina Bail Academy, records show.

[…]

In addition to alleging Bibbs engaged in lobbying activity without being properly registered as a lobbyist, Brawley's complaint also claims the Raleigh attorney is not authorized to represent Cannon Surety.

Brawley is the corporate secretary of Cannon Surety and invested a bulk of the money used to establish the company.

[…]
Oh.  Here comes the info about Bibbs's ties to Moore and Goodwin:
[…] Records provided to On Your Side Investigates in response to a public records request show Bibbs frequently contacted Commissioner of Insurance Wayne Goodwin directly to discuss client's matters.

One such communication came in December 2015 in a letter to Goodwin's home addressed [sic].

"I am writing you this and sending it to your residence so that it will not be subject to any public records request," Bibbs wrote in the letter's opening paragraph. "It is personal. You and I have known each other since 1988, and have been close friends ever since."

Towards the end of the letter, Bibbs reiterates his support for Goodwin.

[…] 

"I have always supported you, and will continue to support you NO MATTER what. I support my friends, whether they are right or wrong. That has been the hallmark all of my life. There is no exception, including with you," Bibbs wrote. "I also do whatever I can to punish my enemies and the enemies of my friends. I have always done that. Including your enemies, if you have told me who they are. That is the way life works."

[…]
Apparently, this Bibbs guy and Goodwin have had a major say in the internal operations of the Republican-led state House:
[…] In mid-January, Bibbs texted Goodwin several updates on the internal deliberations within Speaker Tim Moore's office on committee leadership assignments.

"BTW, Tim, Lewis and Dollar working on committees this weekend," Bibbs texted Goodwin. "OK. Good to know," Goodwin responded.

"Julia Howard will not be Finance chair. She may be a co chair. Depends on Leo. Leo will keep J 1. So Far. Who do you want as Insurance chair?" Bibbs said in a series of texts.

[…]
What A MESS.  Your elected officials at work, folks. 
In 2010, following the GOP takeover on Jones Street, we got a lot of lip service about how things were going to be "different."  We've got a different set of money-changers in the temple, but the same foul stench remains.