#NCGA: Sources say Tillis Senate race likely a factor in House-Senate budget talks
A well-placed Jones Street source — who has a vote on the floor of his chamber — tells us that Phil Berger and his team may have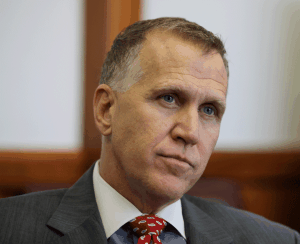 the upper hand on Thom Tillis and his House leadership team in the budget negotiations:
"This session is keeping Thom from getting out there and raising money like he would like to be doing. Everyone knows he would like to wrap this up so he can get out there and run 100 percent for the Senate.  So, Berger and his team know they can hold firm and wait for Thom and his team to say 'uncle.' "
Just like in Congress, if the two chambers of the general assembly pass differing legislation, they have to come together in a conference committee and work out the differences.  Media reports are already speculating that the legislative session could run into July.
Teacher pay, Medicaid and film incentives are just some of the differences separating the two chambers.  The state's fiscal year ends on the last day of June.  There is already some talk of a truncated, stop-gap budgetary measure if there is no agreement by the end of the month.