#ncga: Sources say NC House GOP polling shows disaster in Wake, Meck races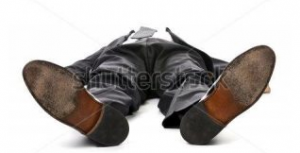 It may be in bad taste to reference hurricanes right now — given that much of the state is still recovering from Matthew's flooding.
But pollsters hired by the NC House Republicans are describing the caucus's prospects in two of the state's largest counties as being like "hurricanes."
Sources tell me that every House race in Wake County — with the exception of the vacant House seat — has the Republican candidate down 5 to 10 points to their Democrat challenger.  McCrory and Trump are each losing those counties by at least a dozen points, as well.
So, with the resignation of Charles Jeter, the House is divided at 73 Republicans, 45 Democrats, and 1 Independent.
If the polling scenario described to me HOLDS — the Democrats will pick up seats currently held by Chris Malone, Marilyn Avila, Nelson Dollar, and Gary Pendleton. That would bring the split to 69-49-1. Let's say the Democrats,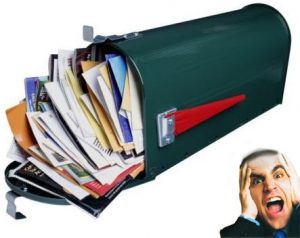 as they are favored to do, pick up the vacant Jeter seat in Mecklenburg.  That brings the split to 69-50-1.
Then, let's say the Democrats pick up the Outer Banks seat being vacated by Democrat-turned-Independent Paul Tine.  That brings the split to 69-51.   That takes the majority out of veto-proof range.
(We're also assuming that the GOP holds all other seats it currently holds.  Things COULD get worse.) 
It also gets things close enough to where some cross-party wheeling-and-dealing, like the 2002 Morgan-Black deal, can go down.  Nine GOPers walking across the aisle is all it would take. 
Contrary to what the lying media jackals tell you, this situation is not about HB2.  Mailers and ads — from Super PACs affiliated with the environmental wackos and Planned Parenthood — are pouring into these districts with little or no counter-strategy or response from the right.  I am told at least one of these races has had 18 mailers from PACs supporting the Democrat hit mailboxes, as opposed to ZERO for the Republican.  How do you tell your story when there are 18 mailers going out to constituents telling them what a $%#@*& you are?
How does this happen?  How does a veto-proof majority get blown out of the water in the campaign spending race?  When you are in the majority, you are in the driver seat to collect all the campaign cash.  We got warned the Left was going to carpet-bomb these two counties.  And here we are letting them do it.
What happened?
I bet Charles Jeter can tell us.