#ncga: Solar subsidies foe shooting for Senate seat
There are not many tears being shed over the eminent departure of Fletcher Hartsell (RINO-Cabarrus) from Senate District 36.  He's had a long career filled with scandal and collaboration with the Democrats.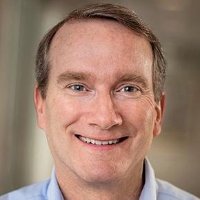 There's a crowded field seeking to replace Hartsell.  But ONE member of the field should really catch the attention of Charlotte gazillionaire Jay Faison and his coterie of solar goons.  Paul Newton, retired president of Duke Energy-North Carolina, was an outspoken critic of the state's renewable energy portfolio and its accompanying mandates during his time at the utility.  Here he is from 2014: 
Affluent North Carolina residents who put solar panels on their rooftops are being subsidized by lower-income customers because of the state's renewable energy subsidies and regulations, the president of Duke Energy North Carolina told a legislative panel Tuesday.

"The average household income of customers installing solar panels and using North Carolina's net metering rate is $110,000 per year. The average household income for all of our North Carolina customers is $67,000 per year," Duke Energy's Paul Newton testified before the Joint Legislative Commission on Energy Policy.

A practice called net metering is among the major concerns. Homeowners or small generators of solar power provide electricity generated from their solar facilities to a utility. That offsets the amount of money they pay in their monthly bill.

"While net metering customers use the same utility infrastructure as any other customer, they pay a significantly lower utility bill due to the full retail rate credits they receive for the power their system produces," Newton said. "That full retail rate includes infrastructure costs, but that's being reimbursed."

Because solar generators produce electricity about 20 percent of the time in a year, Newton likened them to a neighbor whose car starts only once in every five attempts, and he borrows his neighbor's car the other four times. He pays for the gas, but not the monthly payment, insurance, maintenance, and other costs of the vehicle.

"If we charge a customer 10 cents for a kilowatt hour they use, we also pay them 10 cents for a kilowatt hour they sell back to us," Newton said. "That's more than the actual value of the energy when compared to other available generation sources."

The cost then for net metering shifts to households with fewer resources to spare, "and this has to change," Newton said.

[…]"When the state's tax incentives were created, the General Assembly determined that a fair expiration date for those incentives would be the end of 2015. We supported the sunset of those incentives at that time, and we continue to do so," Newton said. "The conditions that led to their creation no longer apply."

"We plan to ask the Utilities Commission to take a look at the rules around net metering in the state and to ensure those rules are fair for all of our customers," Newton said.

He cited a recent California Public Utilities Commission report "confirming claims that net metering entails the wealth transfer from low- to high-income customers." The cost shift will be $1.1 billion per year by 2020. The study further determined that the average net metering customer has an income almost twice the state average.

Advocates for solar power defend the subsidies by saying the industry creates jobs, he said.

"What single-issue advocates typically fail to recognize is that research shows once the high cost of renewables reaches a tipping point, states lose industrial and manufacturing jobs due to the high cost of electricity," Newton said.

"Countries and states that have gone all-in on renewables have not experienced sustainable job gains, they've experienced net job losses," he said.

[…]
Newton has been endorsed by the NC Chamber — a fact which could be a cause for concern for conservatives.  (His official bio from his time at Duke showed that he served on the Chamber's executive committee.) 
But, if you check out his campaign web site, he appears to be taking conservative stands on all of the top issues.   The NC Chamber favors Common Core. Newton, on his campaign site, cites his support for "excellent education choices."   He defines himself as pro-life and a defender of the 2nd amendment.  On economic development, he promises partnerships with local economic developers and states that he has seen ways government has helped and hurt job growth.
Newton will be competing with Republicans Amy Blake, Parish Moffit, and Scott Aumuller for the GOP nomination on March 15th.