#ncga: Rezoning FROM Raleigh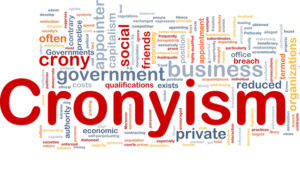 It is starting to look more and more like your local planning and zoning issues will now be decided from the palace on Jones Street. Check out what went down in June: 
Like many parts of the area, several towns in Union County are trying to deal with fast growth while preserving a sense of community.

Some town mayors are opening up to Channel 9 about certain developers who they say are sidestepping local rules to get their way.

Developer Stephen Puckett owns a piece of land off Rea Road in Marvin that may soon look a lot different. Marvin Mayor Joe Pollino said Puckett approached him about wanting to build 150 senior living apartments on it, which Pollino said doesn't fit what residents want.

"I think we know what's best for our community in the village of Marvin, and that's what we were elected for," Pollino told Channel 9.

Another lawmaker, state Sen. Tommy Tucker, stepped in and filed legislation in Raleigh to de-annex the property out of Marvin and into unincorporated Union County. 

"We want to put high-end commercial on it, restaurants and shops to attract sales tax dollars," Tucker told Eyewitness News anchor Liz Foster.

Lawmakers passed his Senate Bill 774, and it was ratified on June 30, despite opposition from Marvin town leaders.

"I was very upset, but there's not much we can do legally," Pollino said.

Other Union County mayors tried to stop the state from stepping in to de-annex the property. Weddington Mayor Bill Deter wrote a letter to Tucker, asking him to withdraw SB 774, about two weeks after Tucker introduced it. 

"It's overreach by the state," Deter said. "They're meddling in municipal government, which is driven by the local residents."

Local mayors told Channel 9 that the overreach sets a bad precedent for future growth if developers plan to sidestep local rules and get state leaders involved.

"It is a concern. It should be a concern for every municipality," Deter said.

This isn't the first time that Tucker has stepped in. He filed Senate Bill 214 last year to de-annex several properties in Wesley Chapel because andowners there wanted to sell to developers.

"It was kind of odd, and I told him that. I said we should have a conversation about this," said Brad Horvath, who was Wesley Chapel's mayor at the time. The bill regarding Wesley Chapel land is pending.\

However, a few months after Tucker filed it, town leaders passed an ordinance to allow senior housing and conditional zoning changes.

Foster asked Horvath if he felt like his arm was twisted.

"Oh, absolutely, and I told him that," he replied.

A senior housing development will be built off Highway 84 near Wesley Chapel Elementary School. Two similar applications are pending.

Foster looked at Tucker's campaign finance reports and found nearly two dozen donations worth thousands of dollars in the last three years from developers, including Stephen Puckett, who can now move forward with developing the land in Marvin.

When Foster questioned Tucker about a possible conflict of interest, he said: "No, it's not a conflict of interest. I can't be bought. I have no financial ties to anyone."

[…]
Sooooo — let's say you want to put a bunch of low-income housing in town.  Residents of a nearby gated community don't like it, and appeal to the P&Z board and the city council.  Then, you turn to your buddy in the state legislature, who you happen to have dumped a lot of campaign $$$$ on.  He owes you a few and proceeds to pay-back by doing you a solid — deannexing the property from town and not even bothering to talk with the town fathers.
This story sounded really familiar to me.  I looked back to 2013, and saw that our very own Jamie Boles was involved in something similar with Aberdeen: 
The Aberdeen Town Board met in closed session for more than an hour Monday night to determine its response to legislation passed last month by the General Assembly that rezoned a piece of property in Aberdeen.

After discussing its options with Town Attorney T.C. Morphis, the board decided to speak with state Rep. Jamie Boles, a Republican who represents most of Moore County, before taking any action.

[…]Rezoning property is a power normally reserved for the respective local government, except when the state legislature intervenes.

That very issue is at the heart of recent legislation that rezoned a piece of property in Aberdeen, which town officials declare an "underhanded" undermining of their authority and that of local governments across the state.

At issue is Senate Bill 288, proposed originally to address filling vacancies on the Wake County Board of Commissioners and to establish a domestic violence fatality prevention and protection review team in that county.

But Boles later attached a provision to that legislation to permit multifamily development on land owned by P.S. Management Company of Southern Pines.

The legislation passed both houses. It did not need the governor's signature, so it's now law.

"They've usurped the entire zoning ordinance of Aberdeen for a person who doesn't even live in Aberdeen," Mofield said at the Aberdeen Town Board work session Aug. 1. "The legality is fine. The ethics are questionable. At the very least, it's underhanded. It's politics at its worst.

"It's a slap in the face to the town of Aberdeen."

Thomas agreed, saying, "It's a shame."

Zell said the town "made it clear" to P.S. Management that the property would be rezoned from R-10, which only allows single-family development, to R-6, to allow multifamily.

"We had it on the agenda for our Aug. 12 meeting," Zell said Wednesday. "There would have been a public hearing to go through the process. Everything up there is multifamily. The town was doing it because it made sense to do it."

[…]Boles said he viewed the matter as "a property rights issue" that he didn't see "getting resolved" any other way.

"I'm sorry it came to this," he said. "It was a last resort. That's the unfortunate part about it."

[…]"I was waiting on the town of Aberdeen in good faith," he said. "I hoped we could get it resolved before the bill went through. I?kept putting the bill off."

Aberdeen officials were aware of Boles' proposed legislation but thought the issue was moot when his bill didn't meet a legislative deadline for approval.

But what town officials didn't know was that the wording got attached to Senate Bill 288. They found out Aug. 1, two weeks after the bill passed.

Boles said when it became clear that Aberdeen and Allen were deadlocked, he had his bill attached to Senate Bill 288.

"I didn't go up there and try to slide anything through," he said. "I wasn't trying to hide anything. I can sleep at night because I know property rights. If anybody else in this county has a property rights issue, I will listen to them."

Allen said he has no plans to further develop the property, but is glad the current zoning would allow him to do so.

"I have accomplished what I need to accomplish to protect my property rights and the value of my property," he said.

But Zell said he is worried about "the precedent" set by the General Assembly.

"It can happen anywhere," he said.

[…]
Yep.  Politicos who don't like what they hear locally can RUN to their cronies on Jones Street and shove whatever they want down the local folks' throats.
What about the rights of Aberdeen residents?  You have zoning for a reason.  So you don't have solid waste dumps right next to schools or cemeteries.  That kind of thing.  I can see the legislature acting as a check-and-balance on some out-of-control local politicos (i.e., Charlotte).   But meddling in run-of-the-mill zoning matters your cronies have an interest in is a BIG no-no in our book.