#ncga: Republican 'pork'? (Oink!)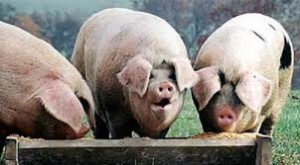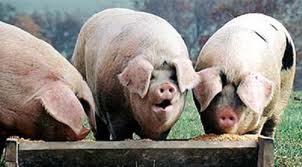 The budget made it through the House basically on a party line vote.  (We exhibited our complete disgust and nausea about the agreement earlier.) The debate featured some of the biggest identity-swapping and role-reversal we'd seen since the HB2 kerfuffle:
The N.C. House voted 77-40 Wednesday to approve the final compromise budget, despite objections from Democrats that the spending plan includes millions in "pork" projects for mostly Republican districts.[…]
Remember the 'good ol' days' when Democrats rammed that stuff through the chamber while Republicans howled in protest?   MORE:
[…] But House Democratic Leader Darren Jackson said the budget had an unprecedented amount of "pork" projects, sometimes known as earmarks, funding nonprofit organizations, downtown revitalization and other initiatives – but only in specific communities, many of them represented by Republican legislators.

"You're the Golden State Warriors of pork, almost undefeated," Jackson said, referring to the NBA champions. "What would a real conservative like the late Sen. Jesse Helms think?" […]
Ouch.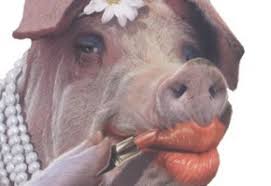 Though, I do hear the hypocrisy alarm going off while this guy is speaking.  You KNOW he'd be doing the same thing if he was sitting in the majority.  It still doesn't make it right. 
MORE:
[…] A document released by Cooper's office listed more than 100 specific earmarks in the budget, totaling more than $70 million. House Republican leaders defended the projects as essential for improving rural North Carolina.

"Some people don't seem to like small projects that help struggling communities," said Rep. Nelson Dollar, a Cary Republican and lead budget writer. 

Rep. John Blust, a Greensboro Republican, noted that Democrats included many pork projects in their budgets when they controlled the legislature. "My head's almost spinning at the hypocrisy … that they're shocked that there's pork barrel spending," he said.[…]
Blust knows better.  It STILL isn't right.  How do you go in front of the voters NOW — with a straight face and no crossed fingers behind your back — and claim to be the party of smaller government and fiscal conservatism?