#ncga [MORE on driver licenses]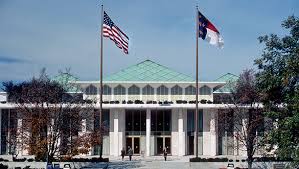 *SIGH*.  There's nothing like having your veracity challenged by politicians.
 We posted earlier about Republicans selling out the party platform to enable illegal aliens to obtain driver licenses in North Carolina.  Our post included a list of those Republicans compiled by three different sources who were in the room at the time of the committee vote.
The list included Finance committee chairman Bill Brawley of Mecklenburg County, who contacted us — I'm sure — after hearing from some rather ticked off constituents:

We also heard from  Brawley's fellow Mecklenburgian Charles Jeter, also on the committee:

Interesting.  How could three different — usually very reliable – sources for this site all turn in lists containing these two guys who SAY they didn't vote FOR the bill? Oh, and here's a fourth list from ALIPAC — an amnesty opponent. 
Well, I found a video from WRAL showing a part of the debate on driver licenses for illegals AND the ensuing committee vote.  (Go to this page, look about 1/4- down on the left side and click on the video link.  The vote occurs in the last 5 to 10 minutes of the video.)  The first vote is by voice, which Brawley determines to be inconclusive.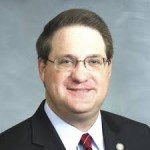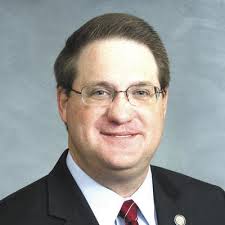 Brawley THEN asks all of those IN FAVOR of the license bill to stand.  He then asks all opposed to stand. No one is required to actually say anything.  We still can't find a recorded list of ayes and nays.  For the record, Brawley remains standing during the calls for those in favor and for those opposed.  
We could not see Jeter on the video during the call for a vote.  But we have good information that he is famous for disappearing when tough, controversial votes come up.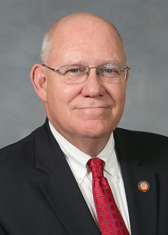 So, it's pretty hard to tell how people voted in committee unless you are there and tallying who stands when.  On the face of it, this tactic looks like a great way to maintain plausible deniability in the face of heat from angry constituents. (Or to grab campaign contributions from both sides of an issue.) 
Mr. Jeter and Mr. Brawley — and anyone else on their committee — is welcome to all the space they need (in the reply section below this post ) to explain their personal feelings on giving driver licenses to illegal aliens.  Contrary to popular belief in some circles, we're committed to getting the whole truth out there.
This committee vote does not mean this measure becomes law.  It still has to make it through the much more sensible and conservative Senate.  But the vote DOES show the problem we have with so many House Republicans willing to veer away from the party platform.  It's disturbing — to say the least — to see something like this make it through a GOP-dominated committee by such a wide margin (22-11).