#NCGA: Lights, camera — Cronyism !!!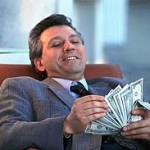 Um, BOHICA,  We've got a $445 million revenue shortfall at the state level. The honorables on Jones Street are getting ready to hit us with toll roads on top of the outrageously high gas tax we already pay. We've been told that we don't have the money to hike teacher pay.  Yet, the conservative revolution in Raleigh is getting ready to approve another year of tax breaks and freebies for multi-billion dollar Hollywood studios that WE are going to have to pick up the tab for.
Why, you ask?  Proponents claim the movie industry is a real economic boon for The Tar Heel State.  They even conveniently produced a "study" from some researchers at state-funded NC State University to reinforce their claims. 
Well, researchers at the legislature came up with their own study obliterating the credibility of the NC State study— finding that the state actually loses 54 cents for every dollar it forks over to the movie crowd.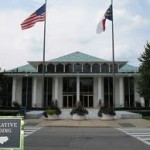 It can never be said that logic will get in the way of a politician seeking headlines and campaign contributions.  During the US Senate primary campaign, state House speaker Thom Tillis praised the idea of film incentives at a Wilmington fundraiser. Within days, his Senate campaign fund was fattened with cash from movie studio interests. 
A few days ago, state Senator Bill Rabon — whose district is in the Wilmington area — got cited for leaving the scene of a traffic accident in Wilmington.  Media reports indicate he was in town for a pro-film incentives rally and had stopped at a local restaurant for drinks with some of his fellow legislators afterward.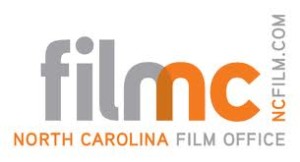 Sharon Decker, Gov. Pat's commerce secretary, has said publicly that film incentives are coming back.  The only question, she says, is what form they will take. 
If there truly is a great benefit to be derived from reducing taxes and regulations on business, why not do it for ALL North Carolina businesses — instead of just for the ones with the biggest wallets and most generous, well-connected lobbyists?