#ncga: Keeping up with The Lassiters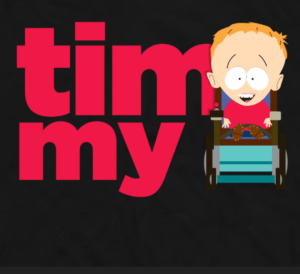 Team Timmy is trying to sell us a story about how the speaker was simply stepping in to comfort a distraught divorceé coming off of a really bad marriage.  Speaker Timmy has alleged in media reports that he was in an on-again-off-again "casual relationship" with Wake County resident and state employee Jamie Lassiter.  Jamie's husband, according to a legal complaint he filed earlier this month, begs to differ with the speaker's version of events.
If you're going to spin a story to the public, make sure that social media text and photos match up to what you're selling.  The speaker has claimed he had a "relationship" with Jamie from 2019 until right recently.  He claimed he believed she was completely separated from her husband.
We've already shown you a few pics that cast doubt on the speaker's spin. Here are some more: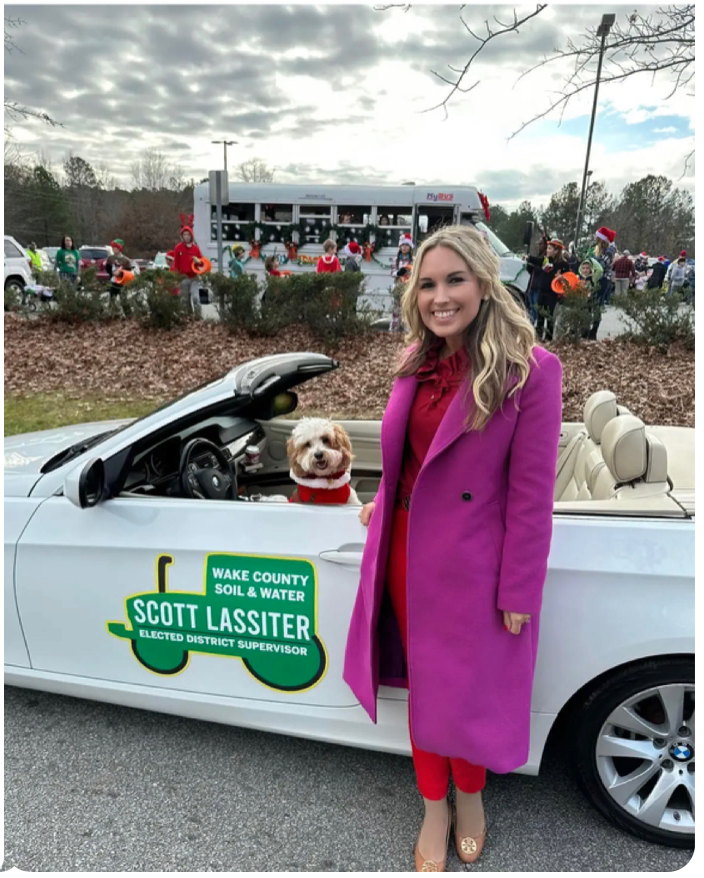 Above is Jamie Lassiter (and an unidentified pooch) posing with her husband's ride in the 2022 Holly Springs Christmas parade.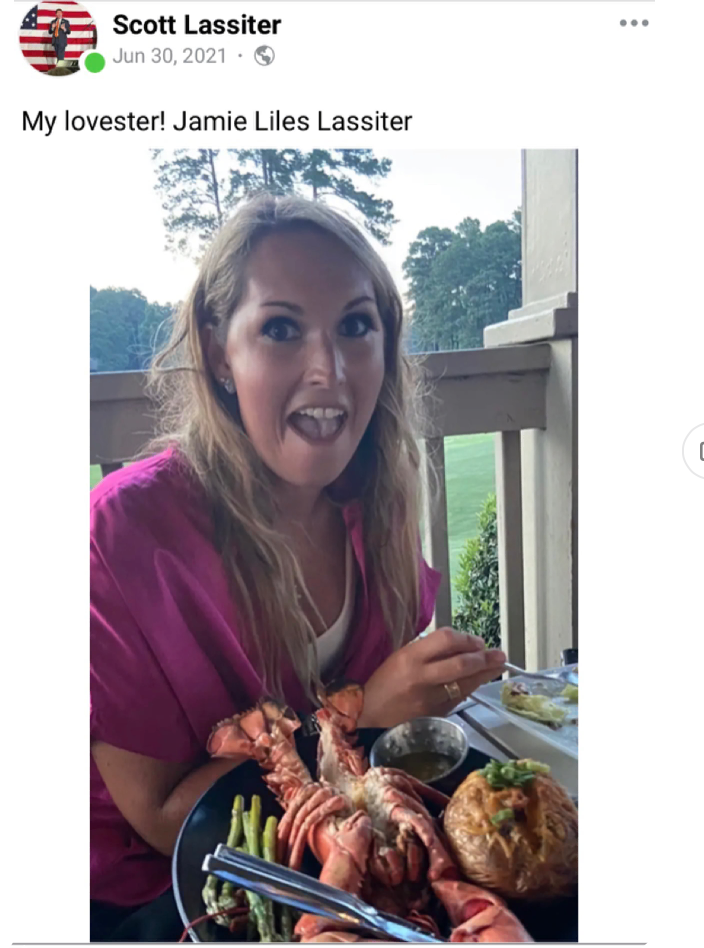 Here's (above) a June 2021 candid photo.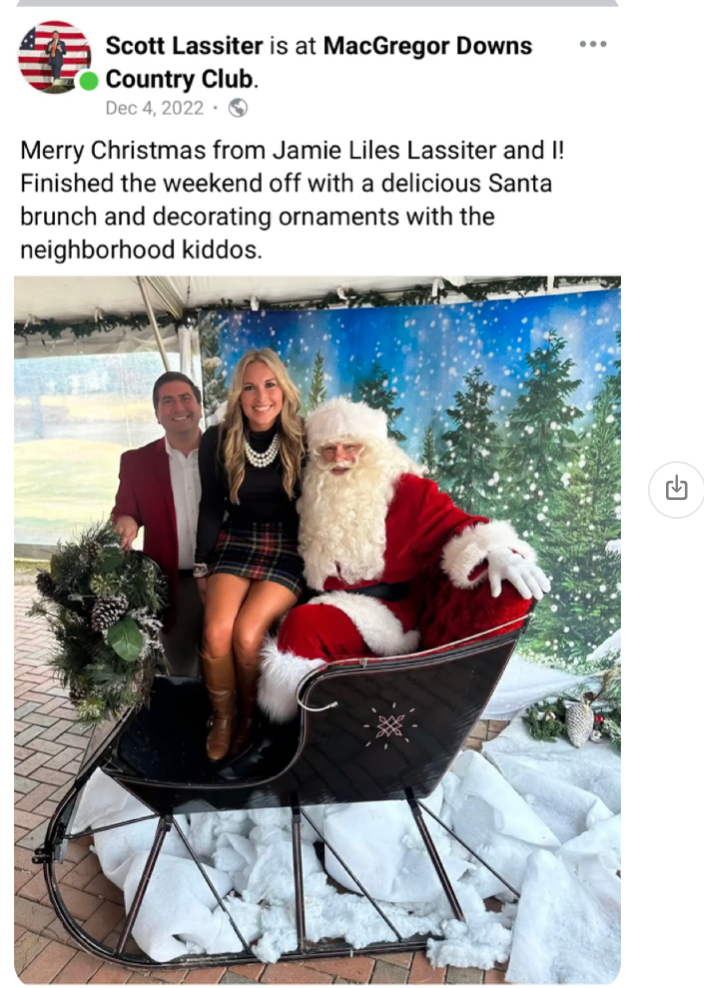 Yet another photo of the happy couple taken in December 2022.  Just two weeks later, according to Scott Lassiter's legal complaint, Scott met with Speaker Timmy in the parking lot of a Raleigh Biscuitville.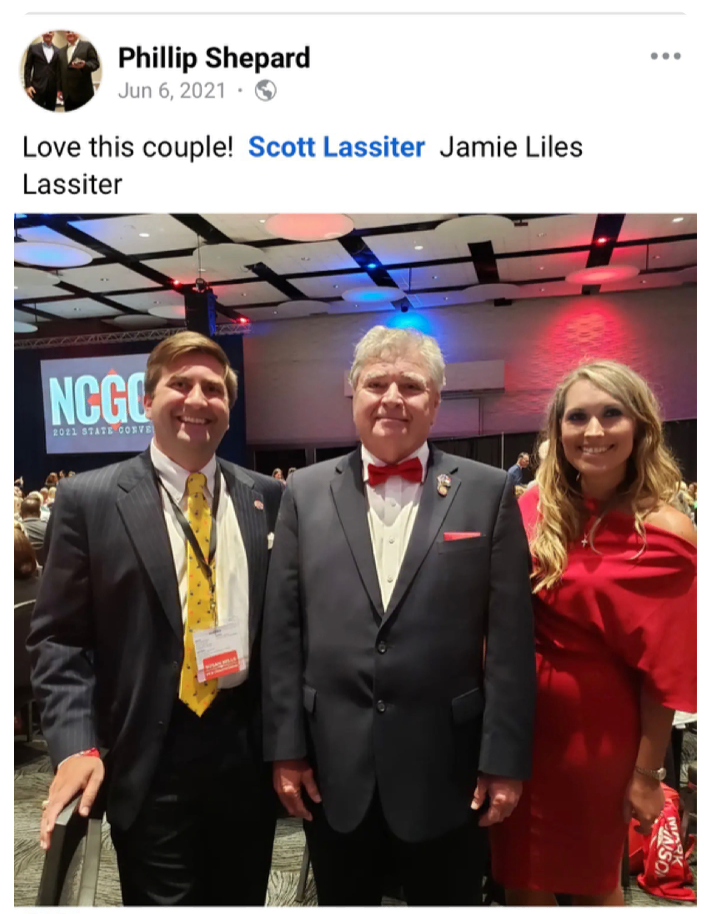 And here the couple is with state Rep. Phil Shepard at the 2021 NCGOP convention.   Apparently, in 2021, Rep. Shepard knew they were still "a couple."
If ONLY the alleged "mainstream media" in Raleigh would take time off from doing dictation to actually do some digging.  This wasn't hard.  And we don't have half the resources WRAL, WTVD, or The N&O have at their disposal.
The current batch of drive-bys busy with stenography need to realize that Speaker Timmy will get, um, "creative" with the truth when dealing with them.  Doubt me?  Check out this N&O piece from 2015 and our piece from days earlier.