#ncga: Just in time for the primaries. A new conservative player. (Likely to ruffle a few feathers. )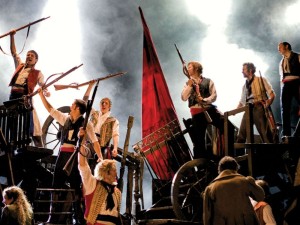 For decades, The North Carolina Congressional Club / National Congressional Club turned into the de facto Republican Party in this state.  It openly backed Republicans against other Republicans on the basis of who was more loyal to conservative principles.  They gave us Jesse Helms, John East, and Lauch Faircloth, among others.  
Well, the Club is gone.  Carter Wrenn is busy chilling with his pal Gary.  There is a void that needs filling.  And it appears someone is stepping forward to do it. 
The North Carolina Conservative Political Action Committee (NCCPAC) officially launched today.  The group appears to be following in the footsteps of "The Club' as well as Heritage Action and Club For Growth.  Here is a little from their introductory release:
[…] A new political action committee has been formed to champion the conservative principles of prudent government spending, lower and fairer taxes, and responsible regulatory reform. The North Carolina Conservatives Political Action Committee (NCCPAC) will assist candidates who support those goals and overall conservative policies.

"While much good has been accomplished in the five years since Republicans took control of the General Assembly, there have also been some troubling trends," said state Rep. Chris Millis, NCCPAC's spokesman. "Our impressive gains over the last five years are at a real risk of being reversed as the tax and spend liberals are gaining increasingly more influence in both parties. We need courageous conservatives who will stand for individual freedom and economic opportunity." […] 
We've been big fans of Chris Millis.  He has been a valiant warrior in the House. His involvement here will likely paint a huge bullseye on his back.  But, he's a big boy.  He can handle it.  (And we've got his back, too. So, that should help.) 
The NCCPAC has already issued some endorsements for the March 15th primaries: