#ncga: INTERNATIONAL travel for legislative duties?
Josh Dobson is chairman of the North Carolina House's Appropriations Committee subcommittee on Health and Human Services.  He's a vice chairman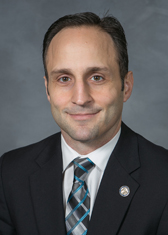 of the Appropriations Committee, Education — Community Colleges committee, and the House Select Committee on Step Therapy.
None of that makes it clear as to why he had to spend $680 in June from his campaign fund for "international travel for legislative duties."  (The campaign report also IDs THREE separate debit card charges from March 10 to March 15 for "International travel for legislative duties.")
*I guess SOMEBODY has to stay on top of our state's foreign policy.*
There were some other, um, interesting items on his campaign reports:
For this election cycle, he reports spending roughly $7,000 on lodging at various Raleigh-area hotels.

(As a reminder, the taxpayers provide per diem payments to cover food and lodging for legislators while they are in session.) 

The multiple charges for lodging at hotels in Charlotte and Statesville are a little harder to explain.

 Both of those places are quite a haul from the legislative building.

The campaign paid nearly $200 to Ingles Market in June for a "campaign event."

The problem?  Dobson had no primary or general election opponents. No campaign necessary. 

The campaign paid out $407.55 in May to Ruth's Chris Steak House in Asheville for a "constituent dinner."

 Wow.  

That's

generous.  We can't even get Jamie Boles to spring for Mickey D's.