#NCGA Insider: Record of aid and comfort to Paul Tine from Team Tillis, NCGOP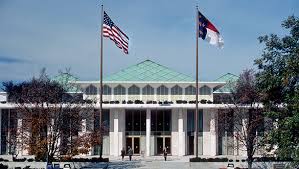 I got a call yesterday from someone — very familiar with the inner workings of the state House Republican Caucus — who had just read my item on Democrat Paul Tine's departure from the Democrat Caucus.   This source was very much in agreement with my theory that the NCGOP establishment reached out to Tine to block the advances of the Tea Party in Tine's Outer Banks-centered district:
"Representative Tine beat his Republican opponent in 2012 by only 500 votes. That's a close race. I've been in this game a while. You would think the state party would be heavily involved in the district in the next cycle.  But House leadership and the party spent nothing on ads to help out Tine's opponent. That's mighty peculiar.  I can't think of another instance where a Republican lost a close race one year, and party leaders do nothing to help that Republican in a rematch two years later. Some of us asked around about this particular decision.  We were told that Tine's Republican opponent was the devil — a crazy person who had to be put down. None of us knew anything about Tine's opponent, but that is what we were told by House leaders and folks over at the state party."

"The devil" in question here is Outer Banks Tea Party leader Mattie Lawson.  In 2012, Lawson knocked off in the primary a former Democrat legislator who switched parties and got backed heavily by Thom Tillis and the rest of his leadership team.  In November, she faced off with Tine while Raleigh basically sat on its hands.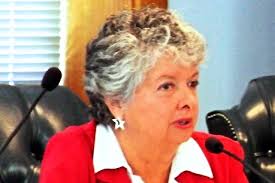 Bolstered by her close 2012 race, Lawson came back at Tine in 2014.  By August 2014, Tine had a 63-1 fundraising advantage over Lawson — much of which was provided by Raleigh-based sources and others with interests before the NCGA.  My source said allowing Tine into the GOP caucus is outrageous:
"This guy was regularly out there trying to kill conservative legislation.  Comparing him to Bert Jones is ridiculous.  Bert was unaffiliated, but he was a diehard conservative.  His case made more sense.  In the case of representative Tine, you have some folks in Raleigh who are interested in blocking the advance of The Tea Party in that district. They're putting out the word that Tine has not been offered anything.  But just wait.  He'll get some sweet office space or a desirable committee post.  Then, the party switch will come. And voters in the 6th district will be stuck with an incumbent Republican picked for them by Raleigh insiders — who is an avowed big government fan and a donor to Democrat campaigns as late as November 2014."