#ncga: House GOP buying into "equity and diversity training" for cops?
That's what it looks like: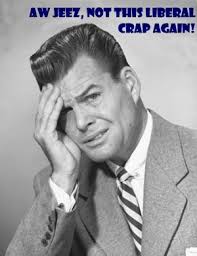 The House Select Committee on School Safety approved 14 recommendations to make schools safer.

These recommendations made on Thursday, May 10, include more funding for school resource officers, licensing reciprocity for school psychologists, and requiring peer-to-peer counseling programs in schools.

The school safety committee was created after the mass school shooting Feb. 14 in Parkland, Florida. Two subcommittees, one focused on mental health services and the other on physical safety measures, were formed from the full committee.

Committee Chairman Rep. David Lewis, R-Harnett, said this isn't the end of the process. The committee will continue to work through the short session.

"The steps we take today will have a real improvement in the lives of our students and we're moving more toward mental health opportunities in the school systems," Lewis said. "We are focusing not only on the immediate need to protect our children from attackers but to prevent problems from arising in the first place."

[…] 

Included is a measure championed by Rep. MaryAnn Black, D-Durham, which ensures SRO training includes equity and diversity training.

"It's important to me that as we move forward in keeping our students and educators safe, that we are keeping all students safe," Black said.[…]
Does she have evidence that the campus cops are not treating minority students fairly?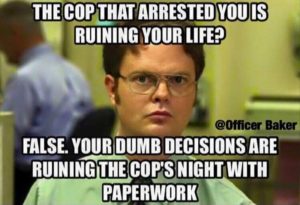 This article came from a Pope Empire publication.  It's interesting they seem to express little to no outrage over that last piece of nonsense.
There ought to be a little more concern about how — over the last 30 years — cops have become a permanent fixture at our public schools.  I graduated from high school 31 years ago.  A cop on campus was shocking and scandalous then.  Now, they're like the janitors and the office secretaries.  No big deal.  Part of the "team."  (Moore County Schools is one of only two systems in the state to have its OWN police force. Charlotte is the other.)
This "equity and diversity" talk is all code for ham-stringing cops.  Allowing Junior's drug dealing and Missy's vandalism to be written off and dismissed as a by-product of "400 years of oppression"  — or DONALD TRUMP.  Never mind the failures of the welfare state or negligent, incompetent, absent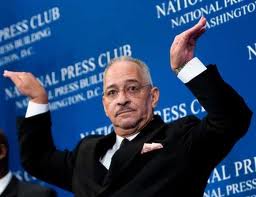 parents. 
It's funny.  Every major elected position in Charlotte-Mecklenburg is held  by a black politician.  We're not hearing any "diversity" or "equity" concerns from this crowd about developments like that.