UNC Law. Dave Matthews Band. Sex Scandal. Gene Nichol.
" … I did it.  Guilty as charged …"
— actual Dave Matthews Band lyric __________________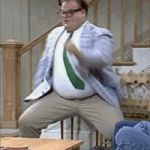 The loathsome, odious Gene Nichol  — who sources say may or may not live in a van down  by the river — serves as The Boyd Tinsley Distinguished Professor at UNC Law School.  Apparently, the job requirements for a Tinsley "distinguished" professor include penning op-eds bashing Republicans and  traveling around to make speeches bashing those same Republicans.  ALL on our dime.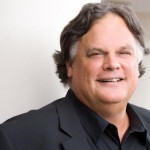 Boyd Tinsley, the professorship's namesake, was until recently a member of the Dave Matthews Band:
Dave Matthews Band violinist Boyd Tinsley is the latest target of sexual misconduct allegations.

Tinsley, 54, was accused of sexual misconduct by James Frost-Winn, a Seattle-based trumpet player who worked for Tinsley as a member of the band Crystal Garden from about 2015 through 2016, according to a report from online entertainment magazine Consequence of SoundThursday.

Frost-Winn, 28, told the magazine that he met Tinsley in 2007 when he was a homeless teenager and became friends over a mutual love of music.

Forst-Winn is now seeking $9 million in damages against Tinsley, claiming he created a "hostile work environment" withinin the band by making unwanted advancements and sending explicit texts, according to court documents, which were filed in Washington state. 

DMB denied previously knowing about the allegations in an emailed statement to USA TODAY Friday from Matthew Traub, a spokesman for the band.

"Though Boyd is no longer a member of the band, we are shocked by these disturbing allegations and we were not previously aware of them," the statement read. [...]

Their decision makes permanent the sabbatical Tinsley took in February, expressing a desire to concentrate on his family (he and his wife Emily have two children) and health.

This isn't the first time Tinsley has been accused of sexual misconduct. In 2015, he faced allegations from his former personal assistant Getty A. Rothenberg, who alleged Tinsley had a "dark side," describing his as a "sexual predator." […]
Okay.  So the guy who endowed the professorship that keeps Gene Nichol employed has been booted from his band and is being sued by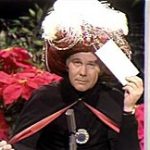 a guy for sexual misconduct.
UNC mucky-mucks fell all over themselves to disown Bill Cosby and revoke his honorary degree in the wake of his sex scandal.  
Will the folks in those same ivory towers be consistent and demand UNC disassociate itself from Tinsley? 
*And IF they do that, what happens to dear ol' Gene Nichol's job?*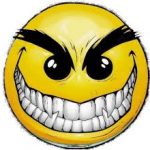 *Hmmmmmmm ????*