EIGHT pay increases in FIVE YEARS ???
Wow.  Where do I sign up for THAT JOB?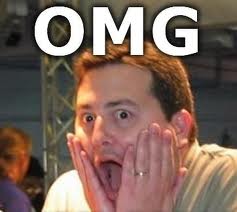 The recipients of said pay raises were in Raleigh this week clad in red, skipping out on their jobs, and demanding MORE MONEY:
While covering the teachers union-led protest that occurred at the North Carolina General Assembly this week, it was reported in this column that North Carolina teachers will soon be getting their fifth consecutive pay raise from the Republican-run state legislature under the new spending plan unveiled last week by Senate President Phil Berger (R-Rockingham) and Speaker Tim Moore (R-Kings Mountain).

It's important to get the facts straight and to issue a correction if an error is ever made. As such, upon further review and analysis, it is incumbent upon this author to inform readers that the claim made about teacher pay raises earlier this week was not entirely correct. At least, it wasn't the whole story.  

It is true that the new budget announced by Republican leadership in the General Assembly would raise teacher pay by 6.2%, a much larger boost than the 3.85% increase that the entire general fund is getting. Enactment of this teacher pay raise, even if it has to occur over the veto of Gov. Roy Cooper (D-N.C) like it has in the past, will indeed represent the fifth pay increase for teachers approved by the GOP-led General Assembly over the past half decade.

However, that's not the complete story. That's because North Carolina legislators have also increased teacher pay on three additional instances with the rate-reducing tax reform passed in 2013 and complemented with further income tax relief passed in 2015 and just last year in the summer of 2017.

So no, the pay increase soon to be approved by North Carolina legislators this year won't be their fifth pay increase. When taking into account all the actions by Republican lawmakers in the North Carolina General Assembly, including the repeated rounds of income tax relief that have allowed teachers to bring home more of their hard-earned income, teachers across the Old North State are actually poised to receive their eighth take home pay increase from Republican lawmakers in just the last five years.[…]
And, guys, the NCAE STILL HATES YOU.