#NCGA: GOP legislator from Pitt County subject of state elections complaint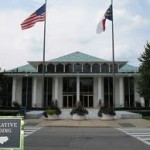 An Eastern North Carolina GOP leader has filed an official complaint against state Rep. Brian Brown (R-Pitt) filled with allegations of financial impropriety and "Pay to Play."  Todd Bennett of Farmville, North Carolina filed his complaint on March 17 with the state board of elections in Raleigh.
The 126-page filing includes an extensive audit of Brown's campaign documents as well as a narrative detailing Bennett's concerns about Brown's compliance with state law:
[…] Recent political involvement of activists around the state volunteering their time and energy have assisted in compiling the information that follows. This foreword provided by myself are observations that I made while looking over the Campaign Finance reports of Representative Brian Brown of the NC House. I was led to search his campaign finance reports because of an ongoing research investigation by volunteer activists into "Pay to Play" within the NCGOP elected leaders. Specifically, a radical environmental group known as Coastal Conservation Association and their known membership having undue influence on legislative efforts and appointments to various regulatory agencies including, but not limited to the Division of Marine Fisheries.  

More specifically, the incestuous relationship between special interest group CCA, Governor McCrory, Speaker Tillis, and a certain group known as "The House Republican Caucus."  The investigation led us to Rep. Brian Brown as a result of his efforts on the CCA's behalf that ran contrary to the interests of NC's sovereignty, access to our own public trust resources, as well as NC's ability to feed itself, without foreign imports, clean high quality seafood as a source of protein.  What happened as I began to search through Rep. Brown's finances caused so much confusion, I abandoned the original intent of the search of his records and simply wanted to try and understand what they meant.[…]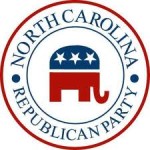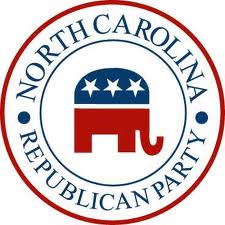 The filing included copies of Brown's campaign finance reports notated to identify multiple aggregious addition and subtraction errors, as well as multiple instances where required information was omitted.
Bennett said he found expenses charged to Brown's campaign that appeared to be of a personal nature, as well as unusual reimbursements from the campaign treasury to his private business:
I then noted expenses, often paid via debit card, that I can only assume are not personal, for odds and ends that left one to wonder if the expenses were personal, business, or his campaign ….purchases at Food Lion (for example) without accompanying explanation at all.

Another point that looked glaringly inaccurate were the in kind contributions listed from Henry Hinton of Inner Banks Media.  While some are noted such as a lunch event (listed twice), nothing was indicated from the massive amount of free air time and publicity that Hinton has been showering on Rep. Brown. […]

My antenna went up and checked more reports. What began to jump out was a number of expenditures on Brown's reports to Rep Express. The expenditures were billed as 'Town Halls'. I'm not sure what constitutes a Town Hall, but they were four digit expenditures and the last "Town Hall" I heard about Rep. Brown having at 'Rep Express' was this past December and according to one attendee it was NOT a town hall. The occasion was a get together of certain supporters, including [radio host Henry] Hinton and there was NO question answer series with any "Constituents".

I look forward to that report with interest. None of that withstanding, there are dates listed. Did the events happen?

[…]  Additional noteworthy items included multiple swearing in ceremonies of four figures on different dates not in January, expenditures to Rep Express for fundraisers, but could not tell what was raised at the event, and round number expenses to Rep Express for events such as 1800 dollars. Having been in the restaurant business in my past, I found 1800 an interesting amount on an approximately 75 person limit facility.   Such a round number with sales taxes and city taxes included seemed odd. […]

The number of Rep Express expenses in one period of time was an inflated percentage of Brown's campaign expenditures. It appeared to be over two thirds at first estimates. Again, I'm not a math major and it may not even be illegal, but there has got to be some kind of ethical line somewhere in cashing in on your campaign machine with your company. […]

Other interesting names also showed up, I believe related to the membership of "The House Republican Caucus", in what made me think of a bundling effort in reverse, and then rebundling (for lack of a better word) in Brown's Campaign. The records of those individual contributors and where they got the funds to give to Brown will be checked by volunteers when time permits.

The name of the "Caucus" is a misnomer, in that a very small group of players are in control of any decision making on funding candidates and i do not believe all House Republicans have membership.

I have gone through Brian's Campaign reports and have more questions than answers. Some things are just sloppy, but others leave me scratching my head. How do they make a living? Could Rep Express even exist without the campaign? Are Rep Express and the political campaign synonymous / symbiotic? How can the business survive when it is never open without an appointment if not for the political machine? Or does Rep. Brown.have some really good family members that help out frequently when the chips are down, like I have myself when my kids are in need? Maybe Brown is independently wealthy and doesn't need any real income and the Representative's wage is just icing on his cake, I just don't know.[…]