#ncga: Dixon to fill Jeter's leadership post? New job in Raleigh for Jeter?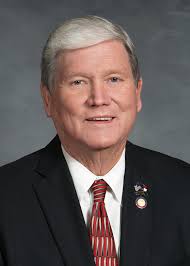 My magic 8-ball  (which has a lot of friends in and around the legislative building) tells me state Rep. Jimmy Dixon (R-Duplin) is speaker Moore's favorite to fill the vacancy in leadership left by the resignation of Charles Jeter.  Jeter had been chairman of the House Republican Conference — which put him in a major position of influence over GOP caucus proceedings, candidate recruitment, campaign strategy and fundraising.  
The American Conservative Union had ranked Jeter as the most liberal member of the House GOP caucus.  Many conservatives were rankled by that fact, coupled with his presence in that leadership position.  Civitas Action had Jeter ranked right in the middle of the entire House (56th out of 120) and a conservative ranking of 66.7 out of a possible 100.   Dixon ranks pretty close to the now-departed Jeter, at 32nd out of 120 and a conservative ranking of 71.4 out of a possible 100.  
I hear conservatives around the legislative building would much rather see Jeter's slot filled by someone like Reps. Bert Jones — a well-liked, respected conservative — or Jeff Collins.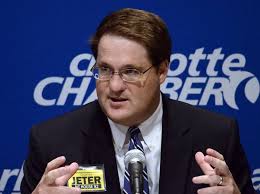 There are also pretty serious whispers that House leadership is seriously considering hiring Charles Jeter to head the House GOP caucus campaign fund.  (Remember, Jeter has a lawsuit hanging over his head and a possible probe into allegations of vote fraud.) That talk has plenty of GOP insiders concerned.  Said one to me: 
"That guy has problems.  They're not mine.  They're not ours.   And we don't need to have him out there right now as a representative of the caucus.  We all need to pray for him that he can get things right with his life.  But we don't need all that extra drama he's carrying with him."