#ncga: Charity calls out Tarte on his PORK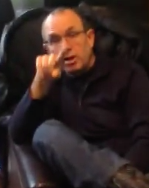 I thought it was unusual to see $200,000 tucked away in the recent budget agreement for "classroom supplies."   Those are normally appropriations handled by local governing entities — city councils, county commissioners, and school boards.
The budget agreement even cited a charity called DonorsChoose to handle the allocation of the funds.
It was even more curious to see that the money was only earmarked for certain schools in the Charlotte-Mecklenburg system.  It turns out those schools happen to be all the public schools in Senator Jeff Tarte's district. 
Well, it turns out that DonorsChoose wasn't willing to play along with backroom deals on  Jones Street:
North Carolina Republicans' plan to channel $200,000 to schools in the district of a senator facing a tough re-election bid hit a snag Wednesday when the charity tapped to channel the money said it won't participate.

DonorsChoose, a New York-based nonprofit that normally steers private donations to classroom teachers' projects, was not consulted on the plan that's part of the state budget bill, an official said Tuesday. After learning of it via Twitter, the group responded Wednesday afternoon to several people who had asked about the plan, which designates the state money only for the 35 Charlotte-Mecklenburg schools in state Sen. Jeff Tarte's new district.

"We cannot accept the funding outlined in the budget provision unless it's changed to equitably support teachers and students throughout North Carolina," the DonorsChoose statement said. "We're grateful to Senator Tarte for looking to support students and teachers in his district. But other districts (including those with more students from low-income households) would not receive such support, which makes this budget provision feel against the spirit of our mission to fight education inequity and to serve where the need is greatest."[…]
Yeah, these guys sound like good liberals.  But they DO have a point.  Why should the WHOLE STATE kick in where local officials in Charlotte-Mecklenburg dropped the ball?  Why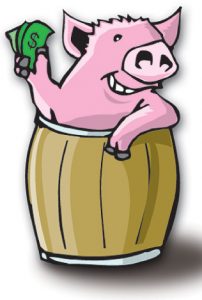 should the state's taxpayers kick in to give Tarte something to run on and buy him a few votes in November?
That's the problem with this whole revenue surplus thing. They've got more of our money than they need in Raleigh.  So, they're looking for creative ways to spend it.  Those creative ways tend to exclusively benefit their friends and buy them brownie points at the polls.
Tarte should use his clout in the community to either lobby local officials to cough up more money.  Or he could sponsor a drive to raise money, or collect supplies, for local classrooms.
Communities In Schools has a yearly "Pack The Bus" event at local office supply stores here in Moore County to collect classroom supplies to be donated to local teachers.