#ncga: Bell! Arp! (Projected Loss of EIGHT House GOP seats?)
It looks like you are now required to have a last name reminiscent of a sound effect from the old "Batman" TV show in order to be elevated to House leadership.  (Szoka!  Bell! Arp!)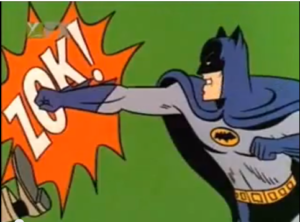 To observers in the room at today's House GOP caucus meeting, the elevation of John Bell (Civitas rating 85.7)  to majority leader and Dean Arp (Civitas rating 57.1) to majority whip had all the indications of a backroom, predetermined deal.  (Arp stood up and placed Bell's name in nomination.  Arp ran unopposed for whip — the job Bell was vacating.) 
The votes today solidified the control of the Moore-Dollar-Lewis troika over the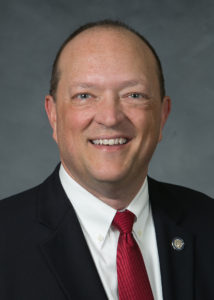 House Republican caucus.  Arp and Bell have each been good foot soldiers for leadership during the past session. 
One of the more interesting parts of today's meeting was a briefing on the outlook for November. Sources in the room tell me leadership revealed their belief that EIGHT Republican seats were in serious jeopardy this year.  That news was dampened by assertions that three to five current Democrat seats can be snatched to minimize the damage.   (That number of eight is not far off from the figure of NINE I picked up from other sources. Of course, that was NINE net losses. )  
They've conceded a House district in the Asheville area that, from 2010 to 2014, had been held by a Republican.  First-term Democrat Brian Turner is getting a free pass.  Leadership also appears to be going through the motions in defending the Charlotte-area seat of Charles Jeter.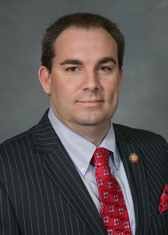 To to tell you the truth, I don't see where those five pickups of Democrat seats comes from. The BEST CASE scenario I see is a pickup of four — Paul Tine's seat in the Outer Banks, Ken Waddell's seat in the southeast, Billy Richardson's Fayetteville-area seat, and freshman Brad Salmon's Sandhills-based seat.  Of those four, the Republican chances in the Tine seat, from what I'm told, look the brightest.
House leaders are passing this information off as the by-product of a "tough political climate."  In other words — Donald Trump.   Funny thing, though.  The Senate GOP's prospects don't look anywhere near as bleak as those of their counterparts in the lower chamber.