#ncga: A redistricting Lawsuit-palooza ??? (Unleash the ambulance chasers!)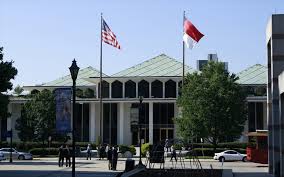 I talked with some Jones Street insiders today who have an interesting take on where this whole congressional redistricting kerfuffle might be heading.  The consensus?  It's unlikely that we will be voting anytime soon in these new districts unveiled yesterday.
The three judge panel struck down the current districts because they believed they were based on race.  Well, I am told the computer-generated map unveiled yesterday keeps the partisan balance we currently have in the House delegation — 10 to 3 — but does it via party registration and voting patterns.  NOT RACE. 
So, this new map calls the judges' bluff.  If they strike this map down too, they come off looking like partisan hacks making it up as they go.
The General Assembly is likely to approve the maps on a party-line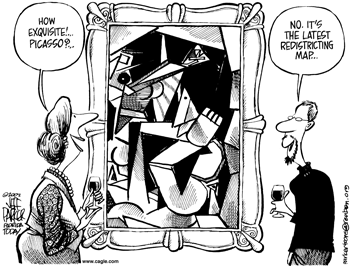 vote and send them to the judicial panel for approval.  My sources are predicting that, not long after the map gets blessed on Jones Street, Democrats and Democrat-affiliated groups will unleash the lawsuits — further tying up the process.  
I am hearing that we may get something from Chief Justice Roberts late Friday or on Monday.  He may issue a stay that makes this new map a moot point — for now.  
But there is a strong feeling in our fair capital city that there are a lot more twists and turns left in this political drama. (Stay tuned.)