NCFEF: Ellmers posting weak fundraising numbers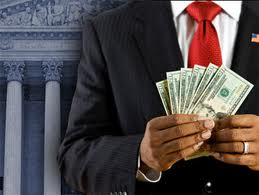 The NC Free Enterprise Foundation,  a non-partisan pro-business group, has completed an analysis of third quarter fundraising for the state's congressional candidates.  Here's what they found for the Second Congressional District:
[…] After winning an upset victory in 2010, Rep. Renee Ellmers (R) has typically posted decent fundraising totals and maintained modest cash on hand sums. She took in almost $158,000 in the Third Quarter and had just over $204,000 on hand. Under different circumstances, this could put her in danger in her first re-election contest, but she appears safe for a second term. The 2nd District was changed to become much more Republican following redistricting in 2011, and her Democratic opponent, Steve Wilkins, is underfunded, pulling in just under $42,000 in the Third Quarter with less than $23,000 in the bank at the end of September. Libertarian candidate Brian Irving has yet to file a report. […]
Hmmmm.   This should provide some serious food for thought for anyone — and you know who you are — contemplating a 2014 run for the Second Congressional District seat.