Early voting UP across North Carolina from 2008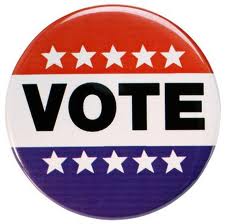 GOP operatives have all admitted they learned a painful lesson in 2008.  The Democrats beat their pants off in terms of getting-out-the-vote.
According to some relatively real-time data from Civitas, early voting is up significantly this year from this same time period in 2008.  Mecklenburg County leads the pack this year  (21207 total early votes) , as it did in 2008 (16608 early votes).  Poor turnout in Mecklenburg County in 2008 was cited as a key to Pat McCrory's 2008 loss in the governor's race. 
Wake is second this year (17546) as it was in 2008 (11,713).   Guilford jumps to third this year (15202) ,   up from its sixth place position this time in 2008 (5571).
So far,  GOP stronghold Moore County is in 28th place (2448 early votes) , while it was in 25th place at this time in 2008 (2170) . 
So far this year, registered Democrats are leading early voting at 47.3 percent, with GOP registrants coming in at 34.8 percent.  Unaffiliated voters are at 17.8 percent and Libertarians are at 0.17 percent.
At this same time in 2008, the party breakdown went like this:  52.12 percent Democrat,  32.08 percent Republican,  15.75 percent Unaffiliated, and 0.05 percent Libertarian.