NC-09: The battle to topple Ginger McCready
The US Marines have got to LOVE Ginger McCready, the Democrats' great white hope in the crusade to steal the Ninth Congressional District after 60 years of uninterrupted Republican rule.  No Marine, or ex-Marine, has done more public whining and crying about anything than  lil' Ginger.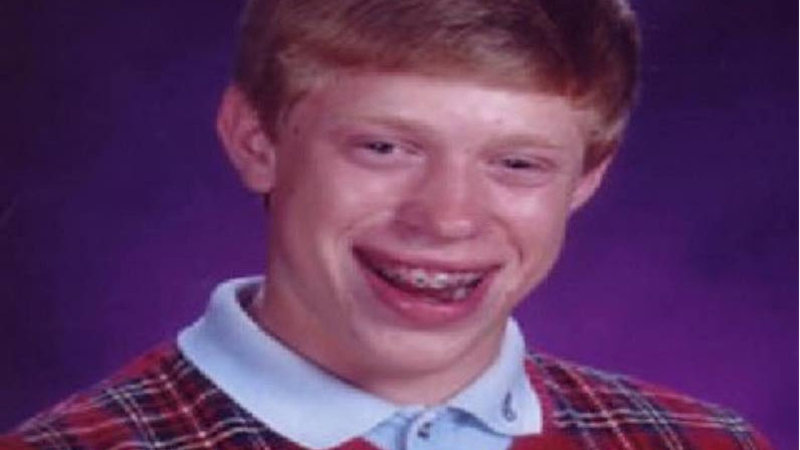 It  just demonstrates the damage the left's efforts to turn military service into just another way to pay off your Harvard and Yale tuition has truly done to a once-proud institution.  (A great opportunity for lefty snowflakes with political ambitions — Hello, Mr. Grier Martin and Mr. Jeff Jackson — to try and put themselves on the same level as real heroes. Holding down that desk in the  behind-the-lines JAG office vs. dodging Taliban mortars on the front lines.)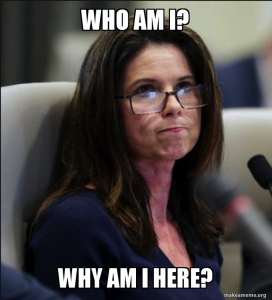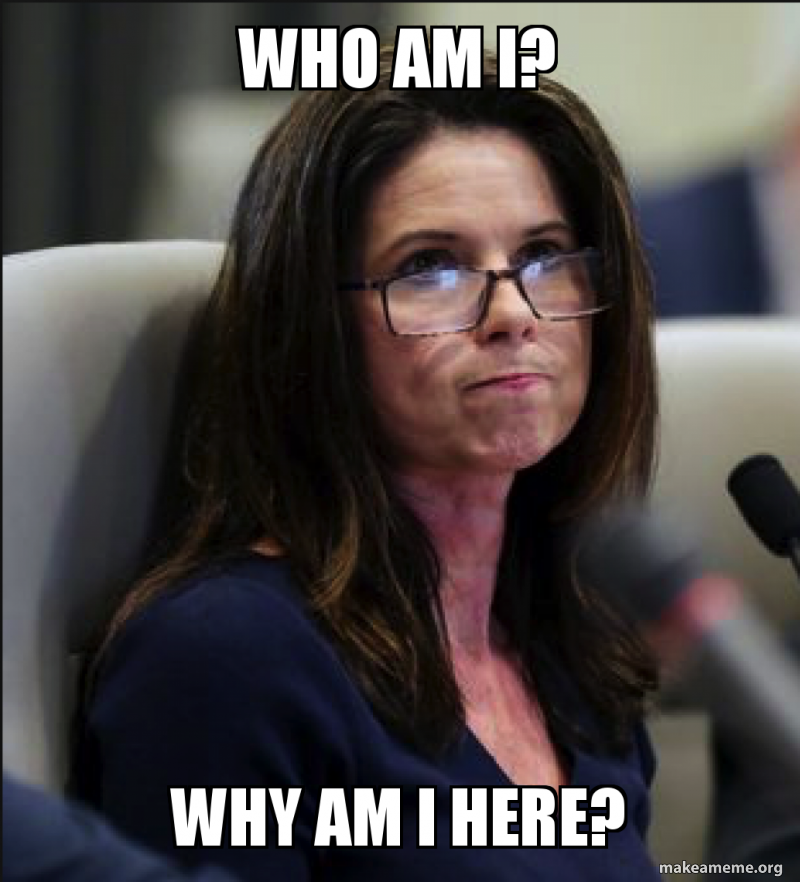 Dazed and confused state elections supervisor Kim Strach sat by and watched as Hillary Clinton's goons destroyed a good man — Mark Harris — and thwarted the will of the Ninth District's voters.    State GOP officials also sat in stunned silence — apparently under the same substance(s)  that impaired Mrs. Strach.
So, Republicans are forced to do it all over again on a shorter schedule, while Ginger McCready can sit back, laugh, count his out-of-state special interest money, and hold court before the slobbering sycophant  driveby media.
So far, the crew of Republicans we're hearing about is not exactly firing up the partisan passions.  It's looking like the Union County political machine vs. the Mecklenburg County machine, with a few lesser-knowns tossed in the mix.  If you take into account what showed up at conventions in the district over the weekend, here is the GOP's prospect list:
Former state senator Tommy Tucker (Union County)

Union County board of commissioners chairman Stony Rushing

state senator Dan Bishop (Mecklenburg)

former Mecklenburg County commissioner Matthew Ridenhour

state Rep. Dean Arp (Union)

Stevie Rivenbark (Cumberland)

Nadia Cora Robinson (Mecklenburg)
I know of at least one more BIG CONSERVATIVE name considering the race.  (Stay tuned.)
However, if you're just considering the list above — Rushing, Bishop, and Ridenhour are the ONLY serious choices for conservatives.
Ridenhour –-washed out of office by the Mecklenburg Blue Wave — valiantly joined forces with colleagues Bill James and Jim Puckett to provide some opposition to the leftist horde dominating the Mecklenburg county board.   (He, like Ginger, is a former Marine.)
Rushing is the endorsed choice of Mark Harris. I don't know much about him.  He's a gun shop owner and a fierce supporter of the 2nd amendment (not unlike congressman Ted Budd).  He's already got the left super-ticked off (which is always a good thing).  And he's shown a propensity to stand up for himself and his beliefs in a manner that has rarely been exhibited by Republicans in this race, in this state, and in this nation.
Bishop was the driving force behind HB2.  So, liberals hate his guts too.  He was probably damn lucky to escape the 2018 blue wave.  So, they will likely be after him with a vengeance in 2020.  He's an attorney.  I had hoped to see him go for attorney general at some point.  Bishop is a strong social conservative with a good working relationship with Tami Fitzgerald and NC Values.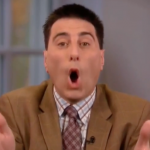 Filing starts Monday and runs through Friday.  I am sure some surprise names will pop in there. While Republicans are spending their money and beating each other up in the primary, they need to keep in mind that GI Ginger is sitting over there on the left unscathed and waiting for them with a huge bank account funded by radical gays, tree-huggers and abortion fans.
If the GOP screws this up and lets McCready slip in, and then loses their slim legislative majorities in 2020, the Ninth can be gerrymandered out of GOP control for perpetuity.  A lot is at stake here.