#nc-08: Following the Hudson money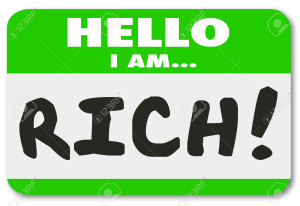 As of March 31, Richard Hudson is showing more than a million bucks in his campaign kitty — with more than 2/3 of it coming from PACs and other special interests.  We took a deeper look inside ol' Rich's campaign finance documentation and found some more interesting things:
Mrs. Hudson's ties to Rove / Boehner-allied organizations:   The sweet young blonde housewife with the baby that you see in Rich's campaign ads is actually — or has been – a high-powered DC fundraiser for establishment Republicans.  Here's Conservative Review: 
[…] Hudson's wife, Renee, served as long-term chief of staff to disgraced former Representative Mark Souder (R-IN). In the 112th Congress, she served in the same role for former Member Ben Quayle (R-AZ) and in the 114th for Rep. Todd Rokita. (Roll Call) In 2013, Renee joined the moderate American Action Network and Congressional Leadership Fund as director of development. (Politico) […]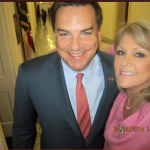 AAN shares office space with some Karl Rove-aligned organizations and has done the bidding of former speaker John Boehner.  They ran ads defending Republicans like Renee Ellmers for supporting amnesty, while bashing Tea Partiers for fighting amnesty.     Here is more info on the Congressional Leadership Fund.
Hudson's ethics forms indicate his wife, Renee, worked for AAN in 2013 AND 2014.  (Disclosures for 2015 and 2016 have yet to be made public.)
Another interesting note — AAN spent $312,601 against Richard Hudson's 2012 primary runoff opponent, Scott Keadle.  Just months later, AAN hired Mrs. Hudson. 
SuperPACs, leadership PACs, oh my.  Like many other members, Richard Hudson takes in money from sources beyond his official campaign operation.  We found two others.  Hudson has a leadership PAC, based in Alexandria, Virginia, called First in Freedom PAC.   For the 2016 election cycle, this PAC has taken in $108,448 and spent $119,421.There is also something called The Hudson Victory Fund.   It is also based in Alexandria and appears to be managed by the same team.  For the 2016 cycle, it has taken in $81,000 and spent $73,595.   The PAC transferred $10,934 directly to Hudson in the 2016 cycle, and $9,946 to Hudson's First in Freedom PAC.