#nc-07: Former NCGOP official primarying Rouzer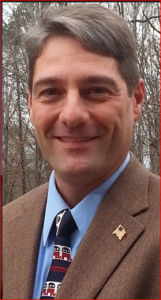 For Mark Otto, his decision to challenge rookie congressman David Rouzer is both business AND personal: 
[…] "Conservative voters are finding our stockings stuffed with coal this Christmas, courtesy of Nancy Pelosi, Paul Ryan and the establishment Republicans in congress. […] I feel completely betrayed. Despite my successful efforts to help Renee Ellmers defeat Bob Etheridge in 2010 and then to help elect David Rouzer in 2014, both Rouzer and Ellmers caved to pressure from the political establishment and voted to pass the atrocious omnibus spending package that funds Planned Parenthood, quadruples the number of foreign workers taking American jobs, fails to provide much-needed safeguards to vet Muslim refugees coming to our communities from known terrorist nations and adds nearly a trillion dollars to the national debt. I am taking a stand, dammit!" […] 

"My intent is sincerely not to paint David as the world's worst congressman because, in fact, Washington is filled with politicians who emphatically embrace the establishment, but that only serves to reinforce what motivates me to take on this challenge. […] It's time to end politics as usual and change the way the political process operates. I plan to do just that, despite the personal political consequences I am certain to face from those who will do and spend whatever it takes to preserve the establishment and attempt to derail my campaign."
Otto, of Johnston County, served as Second Congressional District GOP chairman during the contentious 2010 election cycle that saw upstart Tea Party Republican Renee Ellmers upset Democrat Bob Etheridge   Here is an example of the lengths Otto went to on behalf of Ellmers that year.
Prior to 2012, Johnston County was part of the Second Congressional District. Redistricting shifted it over to the Seventh with Wilmington and some other coastal and southeastern border localities.