NC-03: The Doctors Are IN! (Murphy, Perry top the field at the end of the night)
And THEN there were two (doctors).
Voters in the Third Congressional District spoke today — whittling down the massive 17 member GOP field to two physicians:  Dr. Greg Murphy of Greenville and Dr. Joan Perry of Kinston.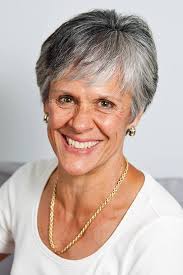 Unofficial results show Murphy leading the GOP field with 22.54% of the vote and Perry next in line with 15.44 percent.  July 9 has been set aside by state elections officials for a second primary (or the general election, if a runoff is deemed unnecessary).
[The winner on July 9 will get a shot at former Greenville mayor Allen Thomas, who topped the Democrat field with 50.02% of the vote. ]
State Rep. Phil Shepard appears to hold third place on Tuesday night with 12.05% of the vote, followed by fellow legislator Mike Speciale with 9.51 percent.  Phil Law, runner up to Walter Jones in the 2018 primary, finished fifth with 8.73 percent.
The Key Counties for the Top Two finishers:  For Murphy, a dominant showing in early voting and on election day in Pitt helped him immensely.   A close second-place finish to Mike Speciale in Speciale's home county of Craven was also a plus.  A dominant showing in Carteret also made a huge difference for the Greenville physician.
For Perry, her dominance in Lenoir helped her immensely.  A strong third-place showing behind Speciale and Murphy in Speciale's home county of Craven was also key for her.
There were quite a few subplots that played out in this race.  The Club For Growth dropped roughly $250K in support of Emerald Isle resident Celeste Cairns.  That investment by the DC power-player resulted in a mere 3.47 percent of the vote for Cairns.
Kinston's Michele Nix quit her job as NCGOP vice-chairman to run for Congress.  Despite her statewide notoriety in political circles,  Nix finished two spots behind political novice Cairns with 2.16% of the vote.
And now for a breakdown of the county-by-county winners:
Beaufort:  Murphy
Camden:  Beaumont
Carteret:  Murphy
Chowan:  Murphy
Craven:  Speciale
Currituck:  Payment
Dare:  Perry
Greene: Perry
Hyde:  Rouse
Jones:  Perry
Lenoir:  Perry
Onslow: Shepard
Pamlico: Speciale
Pasquotank: Perry
Pitt:  Murphy
Tyrrell:  Rouse