NC-03: Dr. Joan and the tell-tale (deleted) tweet
Joan Perry and Greg Murphy, the two GOP combatants for the Third Congressional District,  got together for a rather contentious chat at Pitt Community College last night.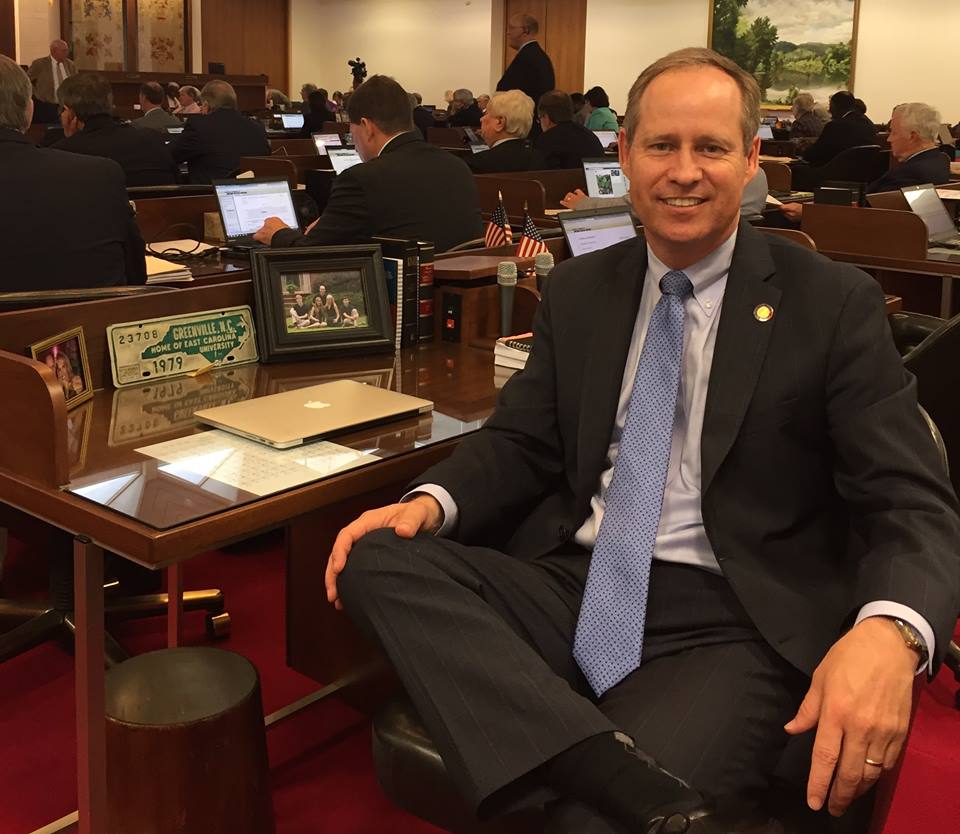 Things started off with a bang during Murphy's opening statement.  He cited the falsehood-laden attack ad against him, disseminated by some of her DC supporters,  and asked her to denounce the ad itself.
Perry replied that she had not watched the ad and had only become aware of its existence THAT AFTERNOON.
I happened to be trolling around social media while listening to the discussion between the two candidates, and found THIS: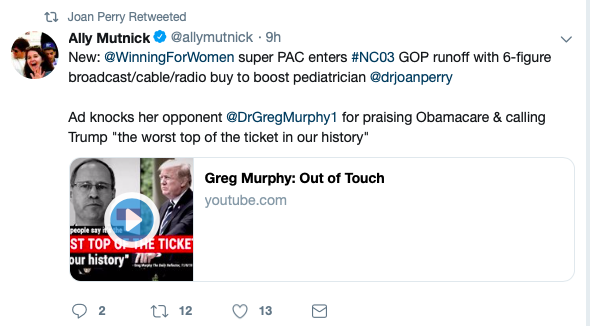 According to the screenshot, Perry had retweeted this post about the ad Murphy was angry about NINE HOURS EARLIER.  The debate started at 6:30 PM.  This tweet was up and retweeted prior to the debate.
So, at the latest, Perry could have retweeted it was at 9:30 AM. That qualifies as "late morning," and not really "afternoon."  Afternoon means, um,  AFTER 12 noon.
The blue circle with the arrow in it signifies a video that can be played.
If Perry was telling the truth during the debate, WHY did she retweet something she didn't bother to watch?
It's possible that she has a campaign aide managing her Twitter feed and posting under her name.  If so, how risky is THAT?
Even more interesting:  This particular Perry tweet was deleted shortly after the debate completed.  (Thank goodness for screen-grab software.  The Internet is FOREVER, folks.)
I think THIS  conversation on Twitter probably explains WHY the tweet in question got deleted: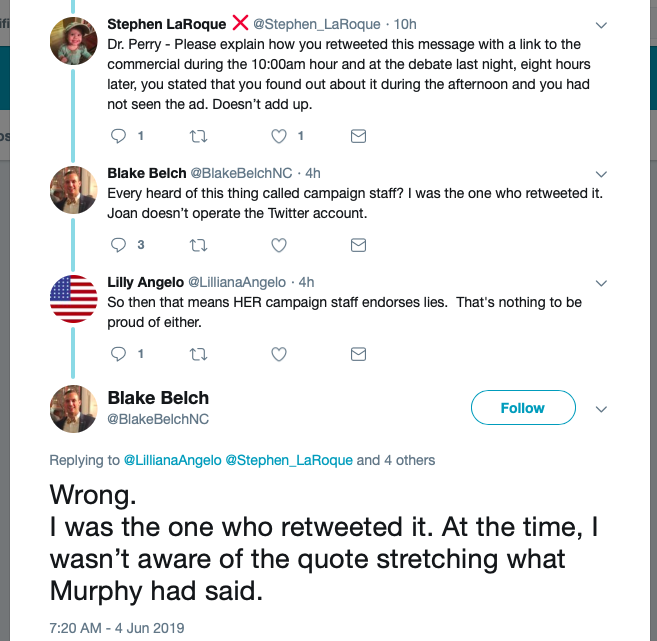 (Blake Belch is Perry's campaign manager.)
Oh, and are we really supposed to believe the campaign manager never said "Hey doc, check this out"?
It's my understanding that lawyers are already involved in this scuffle about the 'dark money' group's attack ad.    This should be fun.