#nc-03: Dacey lobbied Clintons to kill pro-Republican Indian tribe's casino deal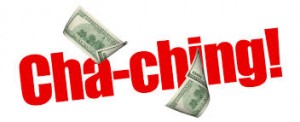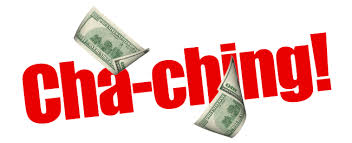 THAT is according to a 1997 article in a Racine, Wisconsin newspaper: 
A trio of Wisconsin Indian tribes waged a furious lobbying effort to derail a controversial off-reservation casino project in the Minnesota-Wisconsin border city of Hudson, newly disclosed court documents showed last week.

Following the successful 1995 lobbying effort, which involved top White House aides 

and Democratic National Committee co-chairman Don Fowler, Wisconsin tribes joined opposing Minnesota tribes in giving at least $273,000 to key national Democratic committees for the 1996 campaigns,

according to federal campaign records. The tribes all operated casinos that could be threatened by the Hudson super-casino.

The court documents come from a St. Croix County lawsuit. In the documents, one tribal leader, Lewis Taylor of the St. Croix Chippewas, says that donations were offered to the DNC as a way to get help on the casino and other issues. […]

Those who lost the casino fight charge that the donations were a payoff to Democratic politicians including President Clinton who helped kill the off-reservation casino proposed for a shuttered greyhound track in Hudson. Documents they sought and won from opposing tribal lobbyists show a successful White House intervention dubbed the Clinton strategy. […]
Scott Dacey is a Republican Craven County commissioner with Wisconsin roots.  He announced this week he plans to primary congressman Walter Jones in 2018.
How does Dacey fit into this story?  Let's read on:
Wisconsin tribal donations were led by the Oneidas, a business-minded Green Bay tribe that feared a Hudson casino run by the three western Wisconsin tribes would set a bad precedent. The Oneidas, according to one of their lobbyists, worried that another tribal competitor near them would take over the closed greyhound track in Kaukauna, posing a threat to their casino across from the Green Bay airport.
The Oneidas, represented at the time by the powerhouse state lobbying firm Broydrick and Associates, funneled $100,000 into the Democratic National Committee. And tribal chairwoman Deborah Doxtator, a White House coffee guest, gave $2,000 to an arm of the DNC on Nov. 6, 1996.
Scott Dacey, a former Broydrick associate who still lobbies for the Oniedas in Washington, said in court depositions taken Feb. 24 that the tribes concern was not because it had a direct interest in Hudson but mostly because we were concerned about the precedent that it would establish for the (closed) Kaukauna facility. But he said he was unaware of the fund-raising activity.[…]
The article goes on to examine the strategy used by Dacey and his clients: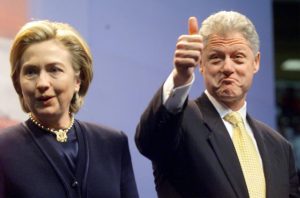 […] According to a May 1, 1995, memo from Oneida lobbyist Scott Dacey, tribal members at the meeting appealed to Mr. Fowler for help in convincing (Interior) Secretary (Bruce) Babbitt of the deleterious ramifications (of the casino). The problem was framed as a situation in which tribes with pronounced Republican leanings are about to receive approval of their proposal, which will hurt tribes which have traditionally supported Democrats.[…]