NC-02: Twisted Sister, Dennis Wicker, and — RepublAIKENs ????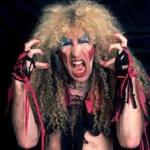 "What is that?  A Twisted Sister pin on your uniform?"
We knew that Clay Aiken's entry into the Second congressional district race was going to turn things into a circus.  Speaking of circus — Twisted Sister frontman Dee Snider (not to be confused with Raleigh-based GOP consultant Dee Stewart)  has stepped out front to help Aiken raise money for his race against Republican incumbent Renee Ellmers. He even took to Twitter to praise the American Idol: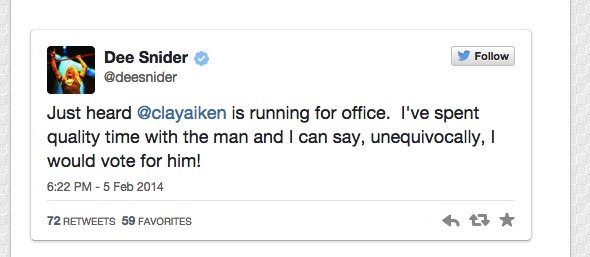 Snider and Aiken DO have some history together.  They've both done 'Celebrity Apprentice.'  And they've even cut a song together.   Penn Jillette — a renowned libertarian — had words of praise for Aiken, as did former Idol judge Paula Abdul and Idol win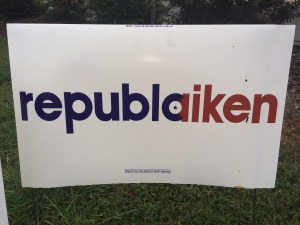 ner Ruben Studdard.
Another — much more local — celebrity of sorts is also stepping out for Aiken.  Former Lt. Gov. and long-time Second District resident Dennis Wicker is heading up a fundraising effort for Aiken.
The Second District is overwhelmingly Republican. So, it will take some fancy footwork on Aiken's part to upset Ellmers.  But Clay has been out aggressively campaigning.  He's even reached out to Tea Party groups in the district. His campaign's latest marketing ploy includes yard signs that identify the property owner as a "RepublAiken."
Clay Aiken and Renee Ellmers are scheduled to debate on October 6 in Pinehurst before a regional TV audience.