NC-02: The Donald on the phone for Nee-Nee
I swear, they've got to work on the political instincts at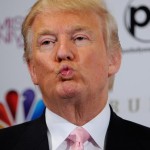 Trump HQ: 
Donald Trump made his first congressional endorsement as the presumptive Republican presidential nominee on Saturday, releasing a robocall that features his praise of North Carolina Rep. Renee Ellmers.

In the recording, sent to Tar Heel voters, Trump touted Ellmers as the first female House Republican to formally endorse him in the GOP primary and described her as "a fighter."

"I need her help in Washington so we can work together to defeat ISIS, secure our border and bring back jobs and frankly, so many other things," Trump said. "Renee knows how to do it. She gets it. And together, we will make America great again." […] 
Hugging up to Renee Ellmers – -right now — is kind of like embracing an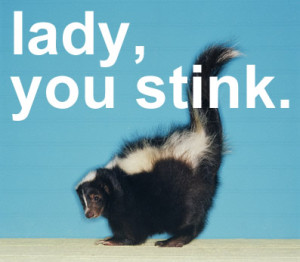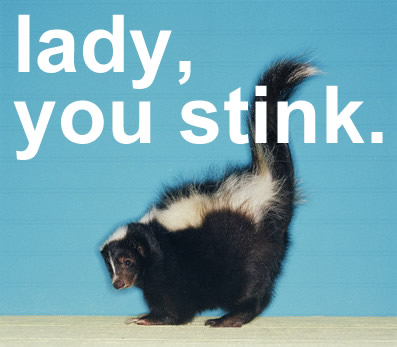 angry skunk at a  garden party.  You won't win any friends and you'll come away with quite a stink. 
This woman is as fraudulent as frauds go.  She has proven time and again she will say or do anything to get reelected.  She's voted one way in DC, and then gone home to tell the voters just the opposite.  ONE WEEK BEFORE the North Carolina primary, Ellmers praised John Kasich as "the only adult" left in the presidential race.  She began to figure out she — and Kasich — were sinking rapidly, and grabbed hold of a life preserver from the S.S. Trump.  Embracing Big Government Barbie flies in the face of Trump's attacks on Lyin' Ted and Crooked Hillary.  
You could write this off as loyalty.  But the polls indicate this shrew is going to come in third place on T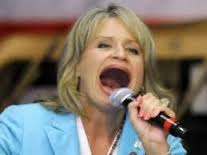 uesday.  She's going home.  She won't be there to help him in DC.  But George Holding likely will be.  Why jump into this primary and tick off a potential ally right up front? 
Somebody needs to get to Trump and have him stay the hell out of GOP primaries.