NC-02: PACs, lobbyists pay the way for Dr. and Mrs. Nee-Nee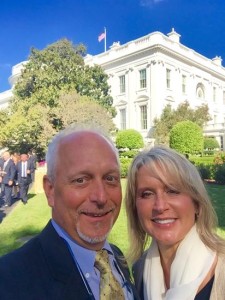 Renee Ellmers has set a new standard for bald-faced hypocrisy and outright lying.  She apparently thinks the voters are too stupid to check the facts.  Given her TWO reelections, she might be right about a lot of her voters. 
The Ellmers campaign this year has been savaging George Holding for taking business trips to some foreign countries.  They even got  Big Govt Barbie to fire off a letter to the House Ethics Committee, on official stationery, to complain about those trips.   It's amazing how her "concern" about Holding's travel grew after Holding filed against her. 
But, as usual, her actions are smack full of hypocrisy.  The House Clerk's office indicates Ellmers, and her husband Brent, took multiple overseas trips — paid for by PACs and lobbyists with interests before Congress — between 2011 and 2015.  *How 'bout that?*
In 2011, The American Israel Education Fund paid for Dr. Brent Ellmers and his wife, the congresswoman, to travel to Tel Aviv, Israel.   The cost?  Roughly $10,000.
Also, in 2011,  The Turkish Coalition of America paid for Dr. and Mrs. Ellmers to travel to Ankara, Patara, and Istanbul in Turkey.  The cost?  Nearly $9,000. 
In 2014, The Franklin Center for Global Policy Exchange  AND The Ripon Society  paid for Dr. and Mrs. Ellmers to travel to Rome, Italy. Total cost? Roughly $24,000. 
In 2015, The Cooperative for Aid and Relief Everywhere, Inc. paid for Dr. and Mrs. Ellmers to visit Guatemala City, Guatemala.  Total cost?  About $7,000.
In 2015, The Franklin Center and The Ripon Society paid for Dr. and Mrs. Ellmers and their son, Ben, to travel to Prague, Czech Republic.  Total cost? Roughly $18,000.
A lot of these private groups are great cover for lobbyists to give gifts to members.  Here's the Washington Post: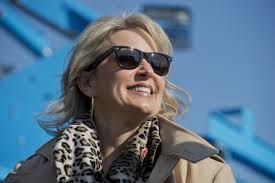 Since 1964, the Ripon Society has tried to create a more inclusive GOP through "moderate, progressive policy formation," according to its official mission statement.In recent years, however, a leading public watchdog group suggests, the Ripon Society has added an unofficial mission: travel agency to lobbyists.

Under president Richard S. Kessler, himself a prominent Washington lobbyist, people who represent corporate interests before Congress have "spent millions taking lawmakers to European capitals and U.S. resorts" under the auspices of the Ripon Society and the affiliated Ripon Educational Fund, the group Public Citizen charged in a new report.The lure for the lobbyists who fund them is that they also take the trips, and gain "unbridled access" to influential lawmakers, said Frank Clemente, director of Public Citizen's Congress Watch. The practice is a way of "skirting congressional ethics rules that forbid lobbyists from paying for congressional travel," the report charges.

The activities the report detailed are not illegal, but ethics specialists say they do highlight the difficulty of proscribing certain common Washington practices, if lobbyists and lawmakers are determined to continue them.[…]

The Ripon Society has three levels of membership for corporate supporters: founder for $12,500, millennium club for $25,000 and chairman's club for $35,000.

According to Public Citizen, members of Congress have gone on trips costing the Ripon Society and Ripon Education Fund $742,000 since 2000. In addition, Kessler's clients have provided another $273,000 for congressional travel.

During 2003 and 2004, the 19 board members of the two Ripon organizations included 17 registered lobbyists. Ten of those were people who lobby for Kessler clients.

The Ripon Education Fund has provided members of Congress trips to conferences held in a number of European capitals, including London in 2003 and Budapest in 2004.

These trips have drawn notice before. On the August 2003 trip to London, the Education Fund picked up the tab for 20 members of Congress, including Rep. Thomas M. Reynolds (N.Y.), chairman of the National Republican Congressional Committee, and Rep. Michael G. Oxley (R-Ohio), chairman of the House Financial Services Committee. The elected officials were accompanied by more than 100 lobbyists, The Washington Post reported at the time. These included representatives of American Express, Bristol-Myers Squibb Co. and General Motors Corp.

The lobbyists paid their own way, as well as a $9,500 corporate sponsor fee.

Ripon Society Chief Administrative Officer George McNeill said the organization has held three domestic conferences this year and last, in Key Biscayne, Palm Beach and Dallas. He said he could not estimate the number of lobbyists who attended, paying their own way. The society pays the costs for elected officials and congressional staff, and for academics and other experts addressing the conferences, McNeill said.

McNeill adamantly defended the conferences. "We are not skirting any ethics rules," he said, adding that the society has a "hard and fast," if unwritten, rule that "we don't allow any lobbying."
*Uh, yeah.  Right.*  (My town has a hard and fast rule that speeding is not allowed on our roads.  Think it happens, anyway?)  
Those lobbyists are paying because they enjoy the company of the Ellmers family?