NC-02: The Clay & Renee Show Comes To Town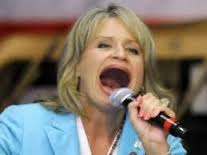 In about a week, we here in Pinehurst are being, um, "blessed" with an appearance from our two choices for the US House this November.  Renee Ellmers and Clay Aiken will face off before a ballroom full of bankers (and a statewide TV audience) in a week at The Pinehurst Resort.  Since the site of this momentous event is roughly one mile from Haymaker HQ, we may wander over to catch the action in person.  *Who knows?  This could top Lincoln-Douglas.*
It is mighty curious that Ellmers is agreeing to debate Aiken.  She declined to even appear in the same room with her 2012 primary opponents or her general election opponents.  In 2014, she declined to debate primary opponent Frank Roche.  Ellmers is not that great at the ol' debating game.  Roche — a college lecturer and radio host — was quite capable of making a good impression during a debate.  Clay Aiken — given his show business experience — has shown himself to be quite adept and charismatic in front of an audience.
It's always an adventure when you put Ellmers in front of an audience or the media.  (As examples, see THIS and THIS and THIS.)
Why do this?  In politics, it's considered a wise move for an incumbent – who is far ahead of an opponent — to avoid debating said underdog opponent.  Sources familiar with both campaigns tell us a proposal for a second debate is even being considered.   I am thinking that Ellmers has seen polling that shows this race with Aiken as way too close for comfort.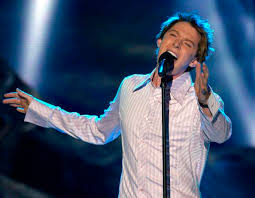 But it's a yellow-dog GOP district.  HOW could this thing be close?  The answer: Ellmers has HUGE likability issues.  Those issues are created and nurtured by things like screaming insults at your constituents and showing your face more often in Vegas and DC than you do in the district. I've come across plenty of people — still with fresh memories of Howard Coble's excellent constituent service team — expressing frustration with the poor quality, or lack, of a response from Team Ellmers.  Coble wasn't all that conservative. He got a pass on that due to his responsiveness and attention to the district.  Ellmers has been falling off the conservative wagon quite a bit lately. She might get a pass if she made an effort to (1) pay attention to her constituents or (2) even be nice. 
Clay Aiken has views to the left of most people in the district.  But, he's likable. He's worked hard on the campaign trail and has a respectable campaign treasury.
The  weak top of the GOP ticket this year may not produce enough coattails to drag lower-level GOP candidates across the line.  Lower-level campaigns will have to save themselves.  A charm offensive — or even going through the motions to look conservative — may help pull Ellmers across the finish line.